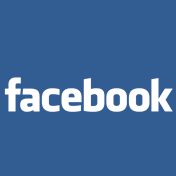 by Julia Dunnigan
Have you ever thought of Facebook founder Mark Zuckerberg as a family member? Unless you opt out, he'll be your Big Brother beginning next month.
If you have Facebook on your smartphone, the social media site will soon start tracking your location. Facebook is '€œdeveloping a smartphone application that will track the location of its users'€¦even when the program isn't open on a handset,'€ according to Bloomberg.com. That means that even when the app isn't open, it will still be running on your iPhone or Android handset.
The app is designed to let people locate their friends when they're away from their computers. However, it isn't clear whether just Facebook friends will be able to locate people or if complete strangers will be able to as well.
This is a step up from the '€œchecking-in'€ feature Facebook offers now, where users can voluntarily tell their friends where they are. Privacy advocates are concerned that once you install the app, you are going to get tracked and may not have the option to turn this feature off.
On the plus side, knowing exactly where you are can help Facebook deliver relevant ads localized to your exact location: as you walk past a pizza place, a coupon for that restaurant could be immediately served to your phone. Privacy advocates say passively sharing your exact coordinates is creepy — and receiving geo-targeted advertising from local retailers is just stalking by another name.
There are already other similar tracking apps on the market, including Highlight, Sonar, and Facebook-owned Glancee, which many suspect the website as using to build the new tracking app. None of these tracking apps are as popular or affect as many people as Facebook's new app will, and users voluntarily download these apps for use.
The app is scheduled for release in March.