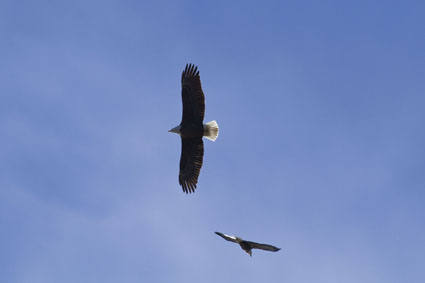 Regardless of your social class, everyone has to look up to 150 of our Lower Hudson Valley neighbors. That's because they're eagles, living the high life majestically soaring above the Hudson. On Sat Feb 9, see them soar at the 2nd annual Eaglefest celebration at the Teatown Lake Reservation. And if this weekend's weather report discourages a trip outside, stop by Bee Alive on North Broadway in Nyack where Nyack photographer Ray Wright's eagle pictures are on display.
Eaglesfest 2013
Join Strawtown Studio and Teatown Lake Reservation on Sat Feb 9 at two Eaglefest workshops. Participants will create beautiful eagle silhouette paintings with natural pigments (clay, charcoal and crushed stones) collected from the Haverstraw, Croton and Tappan Zee Bays areas of the Hudson River. There are two workshops at two times in two locations:
Saturday Morning, Feb. 9 11a-1p: Kathryn W. Davis RiverWalk Center, Kingsland Point Park, Sleepy Hollow (Donations appreciated)
Saturday Afternoon, Feb.  2p – 3:30p: Croton Point Park, Croton-on-Hudson, Eagles Nest inside the tent. ($5 donation suggested)
Come to Croton Point Park on Feb 9 for more eagle events.  Admission to these activities is $5 if tickets are purchased in advance and $10 on the day of the event.  Visit EagleFest on line to purchase tickets or for more information.
Eagle Photography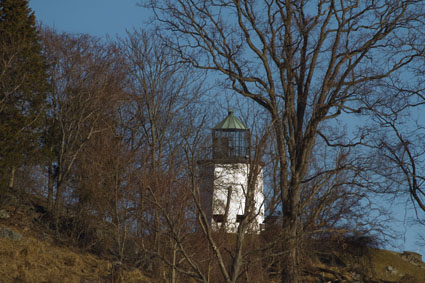 By Ray Wright
My wife Barbara and I went on a search for eagles at the Stony Point Lighthouse.  There is an old nest and two mature bald eagles were sitting in it.  They started flying around when they saw me.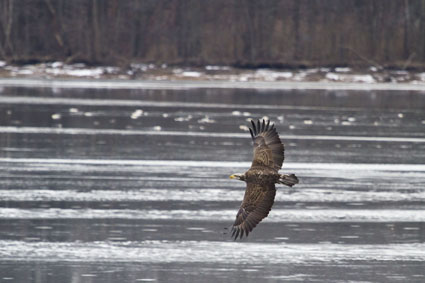 A few days later we visited Lake Tappan taking Western Highway to Convent Road to the bridge.  There was partial ice and an eagle was sitting on the ice line on the south and one to the north.  Two more were in the trees to the east.  They started flying after a while.
Ray Wright was the official photographer for Wright Brothers Real Estate, an agency that his father and uncle founded and that he ran for 40 years.  His photos have been published in Rivertown and Hook magazines and can be seen on exhibit at Bee Alive, 19 North Broadway, Nyack.