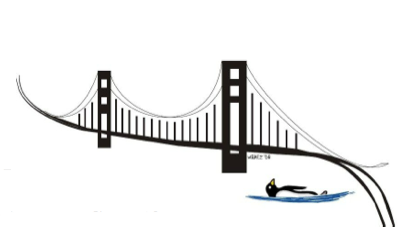 by Barbara Noyes
Courageously caring community members from Rockland, Westchester, New York City and Bergen County will take a devilishly dynamic dip into the frigid Hudson River waters this Sunday to help benefit local, ailing children.
The sixth annual Penguin Plunge is set for Sunday, March 3, from 12n-2p at Nyack's Memorial Park. This year, the event will raise funds for Isabella Ruggiero of Harrington Park, NJ and Max and Bree of New Hempstead, NY.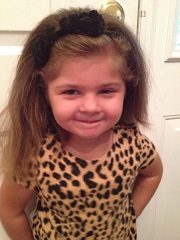 Isabella Ruggiero, a beautiful 4 year old girl from Harrington Park, NJ, was diagnosed with a a rare autoimmune disorder. Specialists from Chicago and Memorial Sloane Kettering provide care and treatment for Isabella including a daily injection and chemotherapy. An accident in late 2012 caused Isabella's mom's paralysis. Yet, Isabella remains a happy child that inspires those around her.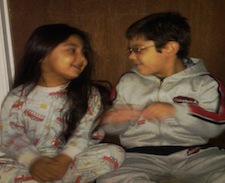 Max and Bree Hershkowitz, fiercely independent 9 year old fraternal twins from New Hempstead, NY, were delivered prematurely at 26 weeks. Max is partially paralyzed with Cerebral Palsy and a brain condition. Bree lost most of her small intestine. Both Max and Bree have learning challenges and 20 surgeries overall. Still, 'Don't help me, I can do it!' is a favorite phrase often heard in the family.
All of the kids that the Penguin Plunge benefits are our family. Anyone who wants to help the cause and join in the fun, but are weary of peeling off their clothes and jumping into icy waters, can turn up to donate, watch others and grab food while listening to music and other live performers.
Barbara Noyes is the warm heart who makes the icy cold Penguin Plunge possible. To find out more about taking the plunge or making a donation, visit PenguinPlungeNY.com.