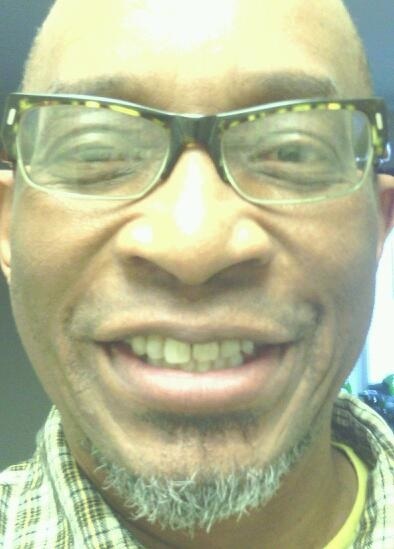 For over a century, our region has been the home of extraordinary artists from the major disciplines such as: performance (Helen Hayes), visual arts (Edward Hopper),  literature (Carson McCullers), and music (Kurt Weill). Local Arts Index, a new weekly feature on NyackNewsAndViews, highlights the work of an artist who continues our community's rich creative legacy.
Ed Kirkland graduated from Nyack High School. He has studied language at San Jose State, California and computer animation at Pratt Institute, New York. He is currently studying printmaking at the Arts Student's League.
Kirkland's work was recently on exhibit in It' All About Me: The Art of the Self Portrait at St. Thomas Aquinas College's  Azarian McCullough Art Gallery  from Nov.-Dec. 2012.
What Kind of Art Do You Make?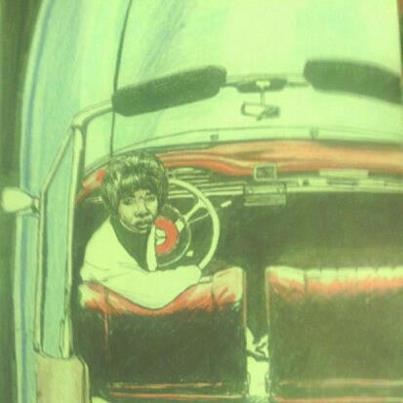 My paintings are conversations. The images state a position or a feeling that I define with color, shades, and shadows. Sometimes I use a single focal point  other times I employ multiple images. Recently, I've add words and phrases to ignite a call and response between me and the viewer.
The treatment of these images range from primitive to refined to abstract. And I use a variety of instruments: crayons, oil paints, lino prints or collage.
What is your Muse?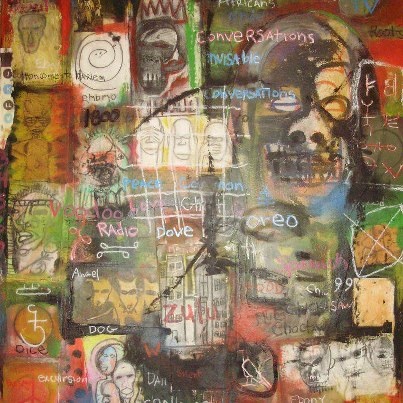 In the winter of 2008, I went into end stage renal failure and required dialysis.  The prognosis was dire. After a few months of a treatment that would always leave me depleted, sick, and completely challenged, I sought to be a candidate for kidney transplantation.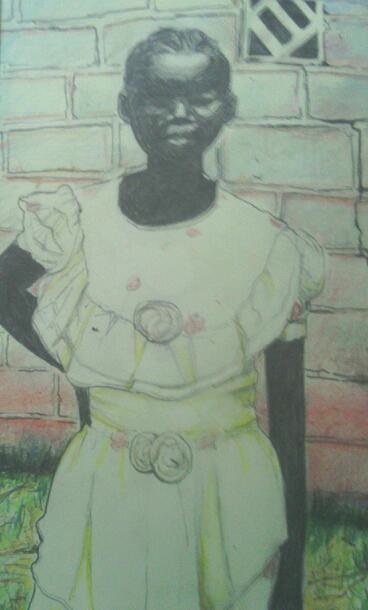 After my second visit at Mt. Sinai clinic, I was on a bus returning to Nyack and I ran into a long time friend. She asked what I had come into the city for so I answered that I was in kidney failure and was trying for a kidney transplant.
Without a blink she asked "what's your blood type,"  hearing my reply she announced that she was the same and offered to donate her kidney.
I received this blessed gift on July 7, 2009 and my life and spirit have been given a second wind. My muse is my donor and I thank her.
What's Next?
I want to explore the encaustic style of painting, recycled, assemblage, silk screen painting and digital photography. I want to produce occasion cards, T-shirt and hats.
I have been meeting with the Public Art Committee that Mayor Jen Laird-White launched last year. I have my eye on the perfect spot for a kinetic, figurative mural and the group's support.
Curated by Bill Batson
Artist portrait photo credit: Ed Kirkland
Local Arts Index in sponsored by Maria Luisa, 77 South Broadway and ML Gifts & Accessories 75 South Broadway, Nyack, NY