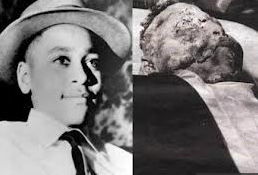 by Alice T. Crowe
Millions of music fans are familiar with superstar Lil Wayne.  Millions of another generation remember the murder of Emmett Till, a black teenager beaten to death in 1955 in an incident that provoked international outrage. Almost 60 years after that horrific crime, the controversial rapper is taking heat for lyrics critics say are offensive to Till's family and the tragedy that helped launch the civil rights movement.
Emmett Till was a black teen who was killed in 1955 for allegedly whistling at a white woman at a grocery store in Money, Mississippi. Till was beaten beyond recognition, but his mother insisted that he have an open casket funeral, so the world could see and remember the brutality.
Who would have guessed that Lil Wayne would make a rap song that took a cheap shot at exploiting the horrific Emmett Till tragedy for his and his record label's financial gain? Wayne's recent lyrics on Future's '€œKarate Chop'€ remix (Epic Records) where he compares the torture of Emmett Till to sex further traumatized Emmett Till's family and other African Americans. The lyric is too offensive to repeat.  As a relative of Emmett Till stated in response to Wayne's lyrics, '€œThe Ku Klux Klan would be very proud of Lil Wayne.'€
In September of 1955, Jet Magazine published a photograph of the open casket of Emmett Till. This was the catalyst for Rosa Parks to keep her seat on the bus in Montgomery Alabama, an act that led to the Montgomery Bus Boycott. Because of her courage, life is better for all Americans including Lil Wayne. Lil Wayne owes Emmett Till's family an apology.
It's almost surreal to believe that Lil Wayne, one who reaped the fresh fruits of the civil rights struggle, would have such callous disregard for the suffering of his own people. His failure to even offer the family a better-late-than-never apology reveals much about his character.
Wayne might be ignorant and intended only to make music that provided shock value to gain media attention, but those around him should have known better. Wayne's, manager, producers and the record label and those who co-signed and green lighted his project must have known its contents. For that they cannot escape liability and should simply offer to redact the lyrics and move on.
The problem with using the torture of Emmett Till so offhandedly in Lil Wayne's music is that it trivializes the struggle and condition that African Americans overcame so that others could freely flock to America and pursue the American dream free from fear of domestic terrorism. Lil Wayne did nothing to add to the understanding of what African Americans suffered in this country.
Harry Belafonte recently lamented that rap stars don't do enough for social justice. Wayne has a tremendous platform to do good, advance the cause of social justice. Instead, he denigrates women and now his own race.
Alice T. Crowe is an attorney and playwright in Nyack, New York.
Bryant Grocery Photo Credit: Curtis Bell