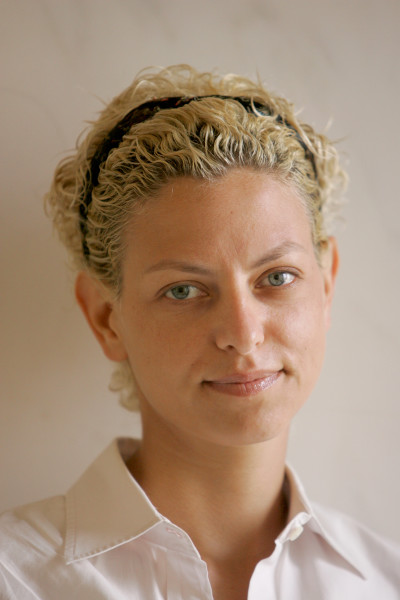 by Kim Martineau
Louise Rosen, a senior manager in Columbia University's Office of Development and Alumni Relations, has been named director of a new office at Lamont-Doherty Earth Observatory that will oversee fundraising, communications, education and strategic initiatives. She will start the new position on Feb. 11.
After a year in alumni relations, Rosen returns to the Earth Institute where she built new degree programs in sustainable development, and environmental science and policy. In her role at Lamont-Doherty, the largest of the Earth Institute's research centers, Rosen will work closely with director Sean Solomon to raise the Observatory's visibility as Director of Strategic Initiatives, Development and External Relations.
'€œWe interviewed a number of outstanding applicants, but Louise impressed us with her clear vision for how these separate threads can be woven together to tell a story about the Observatory's mission to understand the workings of our planet,'€ said Solomon. '€œWith broad ties across the university, diverse experience in communications and development and a passion for the Observatory's importance to society, Louise will lead us to new levels of accomplishment.'€
As director of the Earth Institute's Office of Academic and Research Programs for more than a decade, Rosen developed seven degree programs and oversaw their marketing and communications. She continues to teach strategic management and leadership in one of those programs, the M.S. in Sustainability Management. She also advises Consilience, an academic journal at Columbia focused on sustainable development, and is involved in the redevelopment of Staten Island's Fresh Kills landfill into a park.
'€œLouise Rosen offers brainpower, creativity, energy and deep knowledge of Columbia, Lamont, and the Earth Institute to the critical task of building Lamont's profile and launching a major capital campaign for the Lamont campus,'€ said Steven Cohen, executive director of the Earth Institute. '€œI am delighted that she is rejoining us and is willing to take on this important new responsibility'€
Rosen earned her B.S. in Economic and Political Geography from the London School of Economics, and her M.S. in Journalism from Columbia's Graduate School of Journalism. She has written for several publications including Newsweek.com, Forbes, Vogue and The New York Times.
'€œMore than anything I am excited about being able to bring the professional experience and the passion I have for the Observatory to this new role, to make Lamont the place any and all come to understand past and future Earth systems,'€ she said.
Kim Martineau is a Science Writer in the Media Relations department at Lamont-Doherty Earth Observatory.