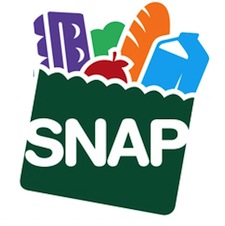 The owners of the Nyack Food Mart on Waldron Avenue have been charged by the Rockland County district attorney in an illegal food stamps for cash scheme.
Ahmed Ali, age 59 and and Shafaqat Ali, 46, along with several store clerks were charged with letting customers use their Supplemental Nutritional Aid Program (SNAP) electronic benefit transfer cards to receive cash back from the card. The DA's office alleges that the store clerks and owners also let customers buy over $1400 of prohibited items including alcohol and cigarettes with their food stamps EBT cards. The charges cover the period between March 29, 2012 and January 15, 2013.
"These defendants exploited a program designed to help our neediest residents," said District Attorney Thomas P. Zugibe.  '€œBy unlawfully exchanging food stamps for cash, these individuals perpetrated a fraud."
In some instances, the clerks would swipe the customer's EBT card and enter fraudulent information on a dedicated EBT terminal, indicating that the customer purchased groceries. The clerks would allegedly furnish cash to the customer for a portion of what was charged to the EBT card account, providing the store with a profit on each fraudulent transaction.
SNAP is administered by the United States Department of Agriculture and the New York State Office of Temporary and Disability Assistance. Benefits are distributed to low'€income recipients in New York through the use of electronic benefit transfer cards. Individuals enrolled in the program are only allowed to purchase eligible items with their EBT cards, such as milk, bread and eggs. Recipients are not permitted to purchase items such as alcohol and cigarettes. They are also not allowed to obtain cash from merchants in exchange for SNAP benefits.