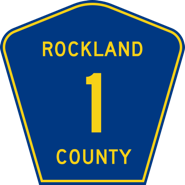 by J. Flynn
Dear Governor Andrew Cuomo and Comptroller Thomas DiNapoli:
We are writing to ask your help in dealing with the catastrophic fiscal problem in Rockland County. Our elected officials at the county level have failed us. The current county executive and legislative leadership have been unable/unwilling to take the actions required to put us back on sound financial footing. During 2012, the county became insolvent. Their few attempts at dealing with the crisis have been poorly conceived and have accomplished nothing.
Since your office last audited the county in 2010 at the request of Rockland County Legislator Ed Day, the financial situation has deteriorated drastically. For the past three years the budgets developed and approved by the county executive and legislative have $20 million plus deficits built into them. From the $52 million deficit identified in your report, Rockland County's deficit has grown as of 12/31/12, according to the county auditors, to $114 million and by 12/31/13 will reach $140 million. Along with this they will have run up a debt of $50 million by amortizing current pension payments into the future. The actions and inactions of the county executive and legislative have destroyed our credit rating.
All this has occurred while the county executive and legislative have increased Rockland's property tax from $60 million in 2011 to $96 million in 2013, plus another $20 million in utility and other assorted taxes. We fear that unless the NYS Comptroller's office steps in and provides oversight they will continue their misguided efforts and put us even deeper in the fiscal hole. Due to an insane benefit program, employees are entitled to lifetime healthcare benefits after five years of service, which was never funded. At this time, that item alone accounts for $32 million a year or 30% of the current tax levy and is projected to exceed $50 million by 2019. When combined with the current pension plan contribution it practically consumes the entire tax levy.
According to some estimates the tax levy must be increased by $17.5 million for a 10 year deficit bond, $24 million to cover the existing revenue shortfall in the 2013 Budget, and $12-15 million to cover the required pension contributions. This $53-57 million increase does not include normal expense growth or the $4 million a year increase in healthcare funding that is required. The county needs to be restructured. While some legislators, including Ed Day, Christopher Carey, and Joseph Myers, have attempted to bring some sanity to the process, we feel that the current county executive and legislature leadership do not have the ability or desire to make the hard decisions required to fix the problems.
As we feel another rating downgrade is imminent (3-6 months), time is of the essence.
Thank you for your prompt attention.
J Flynn
Clarkstown Taxpayers
PO Box 1232 New City NY 10956