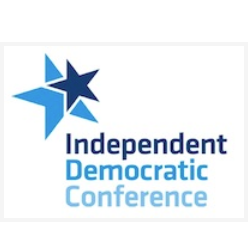 by Dave Zornow
For the last two years, Rockland's New York State senator has lived in the political no man's land between Democrats and Republicans as a member of the NYS Senate's Independent Democratic Conference. But David Carlucci and the other three members of the IDC are now playing the role of kingmakers to determine which party will have a majority when the next session of the state's senate is sworn in next year. With neither Republicans nor Democrats having enough seats to gain control of the upper house, IDC Chairman Jeff Klein (D-Bronx) is trying to negotiate a power sharing agreement with Senate Republicans. Carlucci, Klein, Diane Savino (D-Staten Island), and David Valesky (D-Syracuse) formed the IDC in Jan 2010.
It portends the possibility of great change in the way business gets done in Albany. Or it could be more of "business as usual" in a state known for partisan gridlock and frequent corruption scandals. If the most important powerful politicians in New York State came to you on bended knee and pleaded for your support — and you could negotiate anything — what changes would you seek in the historically dysfunctional state government?
"New York needs an ironclad rule, possibly in the form of a constitutional amendment, that prohibits any variation in pay among legislators," says Larry Elkin, president of Palisades Hudson Financial Group. "No premium is acceptable for committee assignments or chairmanships, for seniority or anything else." Elkin, a former government, business and legal affairs reporter for The Associated Press, says that this change will remove the direct financial pressure that leaders exert to keep their members in line which subverts the relationship between the legislator and their constituents. "Stripped of this power, legislative leaders will be more responsive to their caucuses rather than vice-versa, and party discipline will weaken to the point that bipartisan coalitions can form to address specific issues," he says.
If money is the root of all evil, there's a case to be made that New York's governmental roots are too rotted to be restored. ChiefExecutive.net ranks New York as next to last for the best state to do business, with high taxes and multiple layers of government. The Empire State also ranked 4th among all states for the most federal corruption convictions between 2000 and 2010. Last March, StateIntegrity.org gave the New York a D on its Corruption Risk Report Card Rankings, citing it's 37th place finish among all states earning NY a failing grade for its state budget process.
"New York needs a constitutional convention. We need to change how government is run," says Paul Feiner. The Greenburgh Town Supervisor questions the structure of New York's government saying we have just too much of it. "Do we need two houses of the state legislature '€" a senate and assembly?  Some states, like Nebraska, have only one." Feiner thinks that New Yorkers could save millions by adopting a new constitution with a unicameral (one house) legislature, eliminating much of the duplication that now exists in the NYS Assembly and Senate.
Feiner's cost cutting ideas aren't limited to Albany. "There are too many layers of government. Taxpayers should be given the right to petition for a referendum to force more sharing of personnel." Feiner says the highest paid and the most specialized government employees should be shared across local and regional lines.  He also questions the value of New York's multi-layered government, where citizens can often be paying tax to their village which is situated in a town which sits inside a county which is part of New York State.  "Do we need county government?  Or, should counties be consolidated or eliminated? Connecticut has no county government. Massachusetts authorized the elimination of county governments lowering their taxes," he says. Although some of Feiner's ideas might be antithetical to current local office holders, there's one theme where everyone outside of Albany is singing from the same hymnal. "New York should eliminate some of its mandates, starting with arbitration panels, which set salaries for police, fire and the awards are usually very high," he says.
Nyack's former mayor doesn't think much of the IDC and isn't impressed with their role helping to negotiate who will be in of the senate. "The Independent Democratic Caucus  is a disgrace," says Richard Kavesh, a former mayor of the village and a full-time teacher of history and government courses at the Bronx School of Law and Finance. "These candidates ran as Democrats. We activists gathered signatures for them as Democrats, and they were nominated as Democrats. The four of them won on the Democratic line — it's the height of ingratitude for them to turn their backs on the supporters who put them where they are," he says.
Kavesh thinks most of New York's faults are in New York's political stars, not in the members of the legislature. "If the New York State Senate remains as divided and dysfunctional as it is and has been, the fault will lie with Governor Cuomo for not insisting on a neutral and bi-partisan reapportionment process," he says. Kavesh doesn't understand how NYS Democrats, who out number Republicans 2-1, could not have control of the senate. "Somehow, depending on still-to-be-determined races and the shenanigans of the four Independents, neither the Democrats nor the Republicans can take control of a chamber that the Democrats should easily control by virtue of their overwhelming edge in voter registration."
Whereas Kavesh blames Cuomo for all of New York's current governmental faults, Clarkstown Supervisor Alex Gromack says Andrew Cuomo's leadership is the single most important factor for Albany's success in getting things done. "Albany is running better and the governor needs to be given a lot of credit," says Gromack, citing accomplishments like pension reform, securing a 2% tax cap and passing gay marriage legislation in New York State. Gromack, who served 14 years in the NYS Assembly when Mario Cuomo and George Pataki were governors, says Albany is still a very tight-knit system. "We need to open up the process and improve transparency. Individual members need to have access and input about issues." Although Gromack is more likely to credit the governor more than the IDC for improvements in how Albany works, he sees a place for the splinter group, too. "The Independent Democratic Conference gets to influence the best of both caucuses. Having Carlucci join the IDC has given him and the IDC the flexibility to work with Republicans and Democrats by not being typecast as part of either party."
In the next few weeks, we will learn if the IDC will use that influence to help shape the new leadership of the NY State Senate.
Sources: