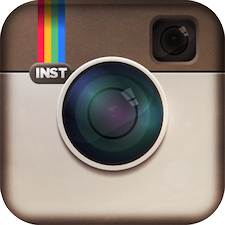 by Julia Dunnigan
Instagram, a free service that lets people share photos with friends on social media sites, will begin selling those pictures for use as '€œstock photography'€ on January 16.
The exclusively mobile social network, which allows its users to add filters to photos and upload them to its Instagram app, recently released a new privacy policy that sparked a lot of user backlash. The privacy policy states that the company is now supported by advertisers, which means photos uploaded to Instagram can be licensed for commercial use without compensating or crediting the photographer.
Similar photo-sharing services, like Picasa and Flickr, have stricter policies that do not allow the sale of pictures uploaded by their members.
Instagram caught a lot of flack from users who either wanted attribution for their work or compensation for its use. The initial policy didn't offer users the chance to opt out and exclude their pictures from commercial use. Many people were also upset at the fact that users under the age of 18 were also subject to these terms.
National Geographic, one of the most popular users on Instagram with more than 680,000 followers, announced on December 18 that it would temporarily stop using the social network because it was '€œconcerned with the direction of the proposed new terms of service.'€
That same day, Instagram responded to the backlash by changing the language of its privacy terms to assure its users that its intentions weren't to sell their photos. However, the statement it released made clear that although it was abandoning the advertising-related changes for now, it was still going to '€œexperiment with innovative advertising'€ in the future.
Instagram also released a new filter for its users called Mayfair, better integration with Facebook, and updated versions of software to compensate for the trouble it caused its users.