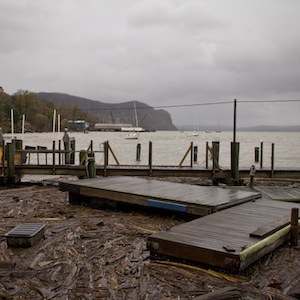 The mayors of Nyack and Piermont invite businesses who have sustained Superstorm Sandy damage to attend a Post Sandy Small Business Resource Meeting on Mon Nov 19 in Piermont from 3-7p. Both communities suffered big losses as a result of the Oct 29th storm that smacked the Jersey Shore and New York Metropolitan area.
The Rockland County FEMA Disaster Recovery Center is open 8a-8p seven days a week until further notice. The center is located at Provident Bank Park, 1 Provident Bank Park Drive, Pomona, NY. To file a claim, you will need to provide your address, the names of people living in your household, a description of your disaster damages, insurance information, your Social Security number and a phone number and address where you can be reached. Residents can also register by calling FEMA at (1-800-621-FEMA) or visiting DisasterAssistance.gov.
The Federal Emergency Management Agency and the Small Business Association will be on hand at Piermont Village Hall on Monday afternoon. Local groups including the Rockland Economic Development Corp and the Rockland IDA will be present along with advocacy groups, labor experts and federal, state and local officials to assist businesses in storm recovery. Managers and business owners can meet with representatives to determine what can be included in a claim, what kinds of grants and loans are available and where and how to apply for aid.
Email Piermont Mayor Chris Sanders (845-359-1258) or Nyack Mayor Jen White (914-282-3068) with questions. Piermont Village Hall is located at 478 Piermont Ave in Piermont, NY
Photo: Hook Mountain Boat Club After Hurricane Sandy ©2012 Alissa Perretz