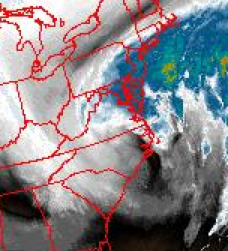 Nyack, Nov 7 — Last night's Rockland County numbers are in and the results are mind boggling: more than 13,000 Rockland County homes are still without power following the devastation caused by Hurricane Sandy on Oct 29. Also in the news: Barrack Obama bested Mitt Romney nationally and in Rockland to win another four year term as President of the United States.
Almost 53% of the votes cast in Rockland were for Obama with Romney winning 46%. Kirsten Gillibrand was re-elected to the US Senate winning 70% of the votes across New York State and about 67% in the county. Democrat Nita Lowey was projected to hold on to her House seat following redistricting, leading Republican Joe Carvin 64-35% in the district and 62-37% in Rockland. NYS Senator David Carlucci won re-election to a second term getting the nod from more than 7 of 10 Rockland County voters.
In the O&R race to restore power ahead of another storm, there were still 324 total homes in the Nyack River Villages without electricity last night. Clarkstown counted over 3600 homes and Orangetown tallied 1664.
Regardless of how you voted, there's one issue where everyone can agree: let's hope that the extreme weather predicted for Wednesday's forecast is overblown. The chance of rain today is 80% rising to 90% tonight. Winds gusts up to 46 mph tonight are possible. And for the first time this year: "New snow accumulation of less than a half inch possible."
O&R says they expect to restore power to all customers by the end of the day Saturday, assuming that the Wed night Noreaster doesn't impact ongoing repairs.