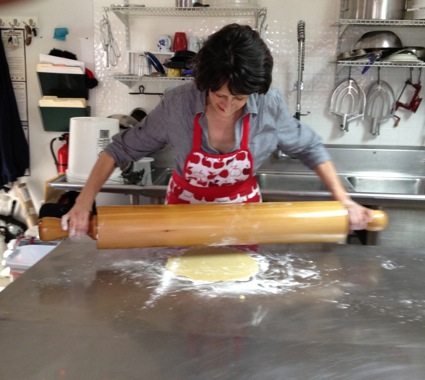 by Bill Batson
Wed Nov 21 is the last day for the 2012 Nyack Farmer's Market on Main Street. But the food and fun continues indoors at the Nyack Center beginning Nov 29. During the winter the market will run on its regular Thursday schedule from 8a-2p until May 2.
How many apples does it take to bake 500 pies?  This is the kind of math that confronts Deborah and Wil Tyler, owners of and respectively Pie Lady & Son around this time of year.
Having a Pie Lady & Son dessert on the Thanksgiving table has become a regional ritual.  Since Deborah started baking for public consumption in 1996, the demand has been growing exponentially. Many remember buying their first Pie Lady pie from the porch of her Burd Street home in Nyack.
After word of mouth about her old-fashioned yet refined baking style was reported in the New York Times and Good Morning America in 2000, she outgrew her ground floor kitchen. Wil volunteered to give up his bedroom to accommodate additional cooking space.  Wil has since taken a share of the business for his trouble.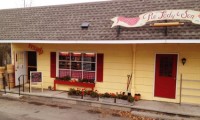 The Tyler family business is now located at 366 North Highland in Upper Nyack.  Their intimate storefront is crowded with display cases and decorated with photos of and well wishes from satisfied customers.  The shop creates a friendly atmosphere that makes you feel like you are visiting a neighbor and not a bakery.  And just behind the counter the kitchen is visible, where the calculus of cooking 500 pies unfolds.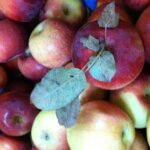 '€œIn order to ensure that each pie meets my mom's standards, we have to limit our orders to 500 this year,'€ Wil says.  As to my questions about how many apples will be sacrificed at the altar of Americana, he is both helpful and coy.  '€œWe make more than just Mom's Apple Pie.  This year we are also offering Apple Crumb, Apple Cranberry, Apple Pear Walnut Crumb, Blueberry, Pumpkin and Pecan.'€ Wil does divulge a few items from his Thanksgiving shopping list. The Pie Lady and Son will use 3000 apples, 280 pounds of butter, and 3 1/2 pounds of cinnamon next week.
If you want to purchase one of Deborah's pies call (845) 535-3290 or order on line at Pie Lady & Son .  If you want a pie for this Thanksgiving, you must place your order by Friday, Nov. 16th.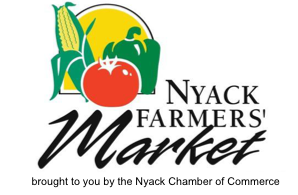 Read about food and healthy eating in Eats of Eden, sponsored by the Nyack Farmer's Market and the Chamber Of Commerce Of The Nyacks. The Nyack Farmer's Market is open Thursdays from 8a-2p in the Riverspace parking lot at the corner of Main St and Artopee in Nyack, NY from May through late November. The market moves indoors at the Nyack Center beginning on Nov 29.