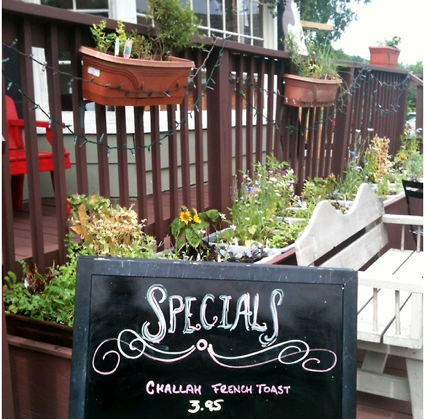 by Bill Batson
Alex Lopukhin was a successful insurance agent, when she woke one morning to a voice that urged her to consider a career change. '€œGardening, sculpture or cooking,'€ said the voice from the ether. '€œI explored all three options, but when I walked into the Institute of Culinary Education, I felt like I was home.'€ Lopukhin recalls.
That was just seven years ago.  Now, Lopukhin is the owner of Dish Café, a restaurant and catering business located at 366 North Highland Avenue (Route 9W) in Upper Nyack. And judging from her menu offerings that are part play, part gourmet, the lighthearted muse that led her to the kitchen is still guiding her hand.
For breakfast, there are burritos, for lunch; half-pound chuck-steak hamburgers infused with bacon.  And for your pleasure year round, there is always ice cream, like a chestnut flavored holiday fare that Lopukhin just created.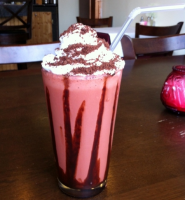 '€œI started making ice cream for my catering clients and a good friend encouraged me to offer it to the general public.'€ Lopukhin's ice cream is now sold under the brand name Funky Flavors. If you would like to taste some of Lopukhin's gourmet ice cream, samples (and pints) are available every Thursday at her booth at the Nyack Farmers' Market indoor venue at the Nyack Center. But funky and flavorful creations like The Cake Shake (Red velvet ice cream blended with Dr. Pepper, topped with whipped cream & finished with chocolate sauce & brownie crumbs) are only available at the Dish Café.
She describes her Dish Café menu as Classic American with a French influence.  Her love for cooking comes from her mother, who was born in Russia and raised in France. An example of an item that reflects this heritage is a specialty sandwich called Honey and Brie, which consists of house roasted turkey, with brie cheese, mesculin greens, tomatoes and honey mustard on sour dough toast.

If you can't make it to the Dish Café for breakfast, lunch or ice cream, Lopukhin's catering business can customize a personal meal to match your palate or pleasure. '€œWhether you want us to compose a romantic dinner for two or a wedding for 150, we specialize in creating customized menus for every event and every client,'€ says Lopukhin.
Raising two kids and having an entrepreneurial spirit has prepared Lopukhin's for the running a café and a catering business. '€œ I am a project oriented person, who loves the drama of putting together unique meals.'€
Whether served at her Café, which is open seven days a week, or at her booth at the Nyack Farmers' Market or at your catered affair; Alex Lopuhkin has a gourmet dish for you.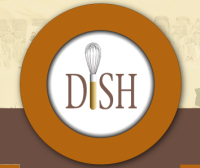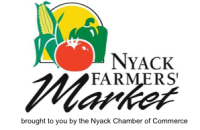 Read about food and healthy eating in Eats of Eden, sponsored by the Nyack Farmer's Market and the Chamber Of Commerce Of The Nyacks. The Nyack Farmers' Market will continue through the winter on Thursdays from 8a-2p in their new indoor location at Nyack Center at the corner of Depew Avenue and South Broadway.