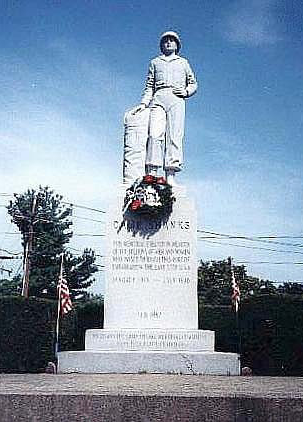 by Bill Batson
We may have a variety of opinions on the morality of war, or the wisdom of recent armed conflicts, but when it comes to the well being of our veterans there should be unanimity.  Especially this Veterans Day, when we still have 70,000 American troops in harms way in Afghanistan.
The observance of Veterans Day in the United States mirrors the sentiment of armistice and remembrance days in other parts of the world. The date that we honor veterans commemorates the formal end of hostilities of World War I when Germany signed the armistice agreement on the 11th hour of the 11th day of the 11th month of 1918.
Recent events and tributes demonstrate that the spirit of sacrifice and service that our military veterans embody continues after they return home. As part of their Veterans Day commemoration, The Iraq and Afghanistan Veterans of America launched Operation Sandy Response.  According to their web site "11/11 is a day to honor and unite around one of our communities core values: Service. In the wake of Hurricane Sandy, let's show America that we've got their back.'€  In New Jersey, a veteran-led disaster response group named Team Rubicon has been providing relief.  The specialized skills and discipline that veterans acquire during training and deployment make them ideal first responders in disaster.
Locally, President of Rockland County Veterans Service Agency Jerry Donnellan will present Ed Frank with the Rockland County Veteran of the Year Award on the steps of the County court house.  Mr Frank, a Vietnam War era vet is being recognized for his volunteer work on veterans issues as well as his trips back to Vietnam to build schools and water purification plants.
Although only a fraction of the public are linked to our current military actions through direct participation or family relations, Rockland County residents are surrounded by constant reminders of our nations military history.  From the Nike missile launch sites located in Clausland Mountain Park in Blauvelt that were erected during the Cold War to protect New York City from Soviet bombers to Camp Shanks, the World War II disembarkation point for 1.3 million soldiers in Orangeburg, there are many landmarks to honor the small portion of the population that have borne the burden of militay service.
If you happen to know a veteran or the family of someone who is serving, visit the Rock Vets website to learn about the availability of benefits.  And if you see a veteran any time, especially today, remember to thank them for their service.