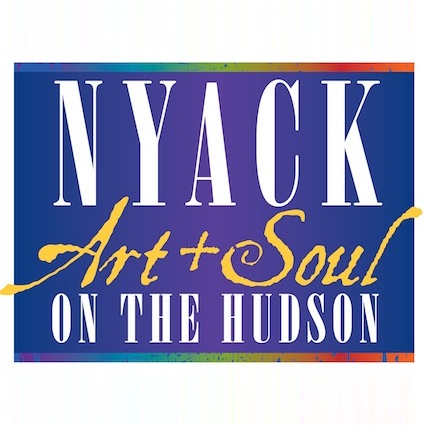 Nyack, Oct 26 — Five civic groups and businesses have banded to together to brand the village creating a new logo and slogan for Nyack. The logo will be incorporated into new banners which will hang from light poles in the business district on Main Street and Broadway.
"We're proud of what we created — and just as proud that so many people invested time and effort in creating the new look for Nyack," says Art Clark, a business consultant and long time resident who helped coordinate the effort. "As the last step in our multi-year Streetscape project, the new banners complement the recently completed improvements to our downtown area," said Nyack Mayor Jen White.
Earlier this year, the Nyack Marketing Association, a business group created by representatives from the Chamber of Commerce of the Nyacks, the Art, Craft & Antiques Dealers Association (ACADA), the Friends of the Nyacks, the Nyack Library, and Nyack Hospital, formed a committee to "brand" the village for marketing purposes. In the Spring, designs and slogans were created and tested with multiple focus groups to solicit input from numerous village residents and business owners representing the many diverse interests in Nyack. This past Summer, a final design was selected for the new banner.
The banners, created by brand developer Tara Framer, showcase various unique aspects of the village, such as music, art, dining, shopping, and theatre. Each banner hangs from new lampposts on Main Street and existing poles on Broadway in Nyack. They include Nyack's new tagline, "Art and Soul on the Hudson." The slogan was selected to convey the village's connection to the river and its long history of performing arts as well as being the boyhood home of the American realist painter, Edward Hopper.
"We are excited to have completed the first phase of this banner program just in time for the holiday season," said Paulette Ross, Nyack Marketing Association Chair. "It reminds visitors of a village where they can come to shop, dine, and enjoy a very special and unique place."
The Nyack Marketing Association plans to work with all of interested organizations in Nyack to incorporate the new brand into advertising and promotional material. The NMA will also sell additional banner positions to merchants, trade associations and civic groups and use that revenue to market Nyack to consumers throughout the area. For more information, contact NyackMarketingAssociation@gmail.com.