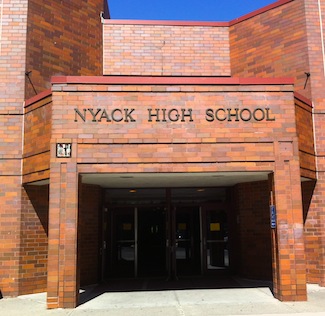 Three Nyack High School students have been named as commended students in the 2013 National Merit Scholarship Program (NMSC) with one of the candidates receiving additional recognition as a Scholar in the National Hispanic Recognition Program. The students are recognized for their exceptional academic promise demonstrated by their outstanding performance on the qualifying test used for program entry.
Michael M Forrest and Aniruddh Marellapudi are NMSC recipients. Alexander Tippett received both an NMSC  commendation and was also recognized as a National Hispanic Recognition Program Scholar.
More than 1.5 million students took the PSAT last October and entered the NMSC competition for recognition and awards. Commended students rank among the top 5% of the test takers. The National Hispanic Recognition Program for which Tippett received the additional honor recognizes nearly 5000 students selected from a pool of over 253,000 who took the 2011 PSAT last year.
The National Merit Scholarship Program uses the PSAT/NMSQT as the initial screen of over 1.5 million program entrants. In the spring of the junior year, NMSC determines a national Selection Index qualifying score (critical reading + math + writing skills scores) for "Commended" recognition, which is calculated each year to yield students at about the 96th percentile(top 50,000 highest scorers). Scores in the 200's (out of 240) often qualify for recognition, but qualifying levels change annually depending on how the top approximately 50,000 high scorers fared. Qualification levels also vary by state, and qualifying levels are higher in competitive states such as California and New York. For the 2009/2010 school year, a score of 217 was required in California to qualify. Notification is mailed to school principals in April regarding students who scored at or above this level. The principals then notify their students of their status. These students are given the opportunity to identify two colleges or universities to which they would like NMSC to send their scores. — Wikipedia