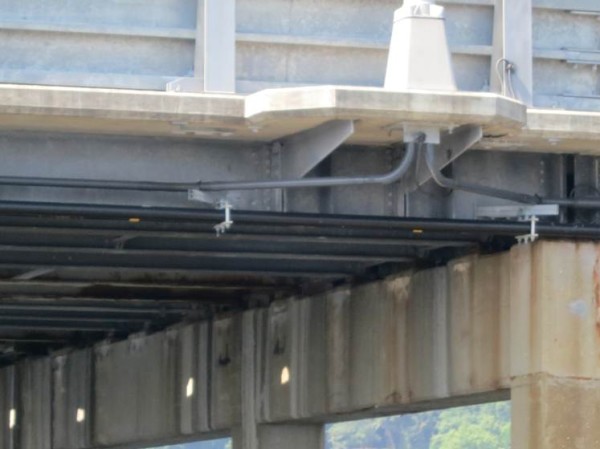 by John Lipscomb
Last March NyackNewsAndViews presented a 2006 picture of old steel panels on the western causeway of the Tappan Zee Bridge which had rusted right through. The writer used the image to justify saying… '€œWe understand the need for a new bridge, as you can see from this photograph from 2006.'€
Those rusty panels were only used to support electrical conduits and were removed and eliminated when the re-decking was done.  These new photos below show the condition today.
Please, we, the public, need to be honest with one another about the need for replacement of the existing bridge with two new ones each bigger than the existing one. The Governor's team has certainly not been honest or transparent about the project and continues to misrepresent the issues and manipulate the taxpaying, commuting, toll paying, voting public.
Here is a quote from the Thruway's own document '€" their Autumn 2008 newsletter titled '€œTappan Zee Bridge/I'€"287 Environmental Review.'€
'€œ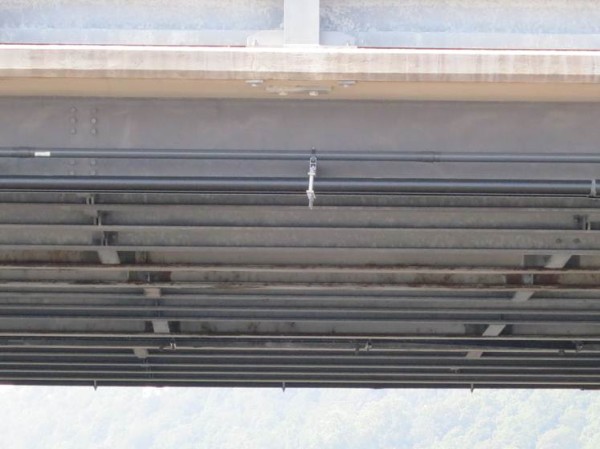 Both the rehabilitated and new bridge [they should have said '€˜bridges'] would be designed and constructed according to all current standards for structural integrity and would be expected to last up to 150 years.'€
They give a price of $3.4 billion for the REHAB option and $5.2 billion for TWO NEW BRIDGES option. Would anyone mind saving a couple billion?
It makes me really doubt whether we really need two new bridges? Or is the Governor's master plan really all about getting more lanes so he can boast about building the keystone of a super highway/ring road around New York City '€" which just happens to run through our home counties and neighborhoods.
Here is an excellent opinion piece by Elyse Knight, Piermont resident, in which she wonders why there isn't more public outrage over this project.
John Lipscomb is the Patrol Boat captain for Riverkeeper and lifelong resident of lower Hudson Valley (Irvington, Tarrytown, Upper Nyack and now Piermont)
 The views expressed by Mr. Lipscomb are his own and do not represent those of Riverkeeper.
See also: