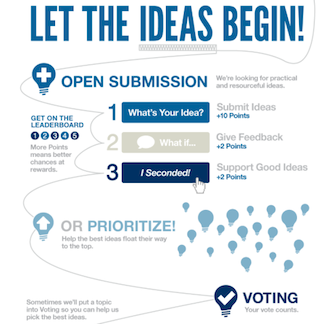 by Dave Zornow
If you've ever sat in Tappan Zee Bridge traffic, complained that building a new bridge without mass transit was shortsighted, think that there are too many cars, too many bikes or too many complaints, there's a Website for you and a meeting at the mall to attend today from 4-8p. If you can't make it there, no worries: you are one click away from having a say on the region's mass transit plans 25 years into the future.
The New York Metropolitan Transportation Council's (NYMTC) is developing a long range plan for bike and bus lanes, commuter trains and cars and trucks through the year 2040. The "Regional Transportation Plan, A Shared Vision for Sustainable Growth" is a 25 year blueprint for transportation strategies and investments in the five boroughs of New York City and the Lower Hudson Valley and Long island. The plan will include goals for highways, streets, public transportation, bicycle and pedestrian facilities, truck transport and special needs.
The Rockland County Open House will be held on Thursday, Sept 13, 2012 at the Palisades Center Mall (4th Floor Community Room) from 4-8 pm, with presentations offered at 4:15 and 6:30p. Public input is sought on topics ranging from traffic congestion to transit to biking to moving goods '€" both within Rockland and across the region.
The NYMTC wants to hear from you  — really. If you can't make it to the mall today (from 4-8p on the 4th Floor) check out the interactive MindMixer app to propose an idea, comment on other suggestions and vote on the best approaches. It's a virtual town hall open 24 hours day where there's no waiting in line to have your say. And you can even post pictures, links and share YouTube videos to make your point.

Let's say you've decided that the solution to Rockland County's transportation wies is a Monorail right down the median strip of 270, just like the one in North Haverbrook. You can make your case online at the NYMTC MindMixer site and hear from others about how to refine it. There's even a place to get your idea seconded and comment and vote on the projects suggested by others, too. It's like a town hall meeting that never closes — without having to sit next to that old guy who smells like three day old socks.
Sure it's fun to talk about the presidential race — but how productive is that? Have you ever met anyone who is undecided about this thing? (Didn't think so).  But pass up a chance to let planners know how you would use bus lanes, commuter trains and computer guided automobiles to address congestion half-way through the 21st century? Put down that remote and grab your mouse. That new TV season show you're watching will probably be cancelled anyway. But traffic congestion? That's something we can depend on. Grab your mouse and do your part to make a better tomorrow, tomorrow.