Stories You May Have Missed By Students You Might Just Know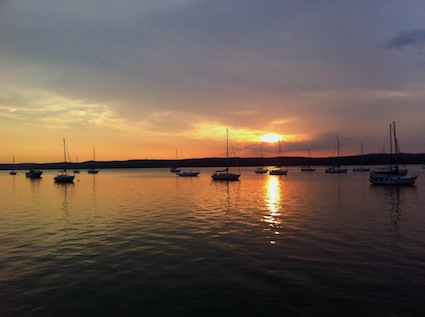 Nyack, September 6 — While you were traveling abroad, lounging on the beach, hob-nobing in the Hamptons or sleeping in during your staycation, you might have missed some good stuff. Not to worry: we've got you covered.
Back in May, we put out the call for Summer interns. From June-August they've been hard at work writing features about our community. They also told new students what to expect in college and what life might be like if they traveled abroad. They wrote about the river, our water supply, our parks and our bridge. And lots of other topics too.
Thanks to Tal Axelrod, Ariel Brogno, Max Cea, Loisa Fenicell, Anna Belle Newport and Cassius Wilkinson. Everyone with one exception went to Nyack High School. And a special thanks to our "foreign correspondents," Andrea Eisenberg and Becca Blazak, who wrote about the different cultures they experienced while teaching English abroad in Thailand and South Korea.
Thank you to all our young writers. And thanks to our readers of all ages for their interest and their support of NyackNewsAndViews.