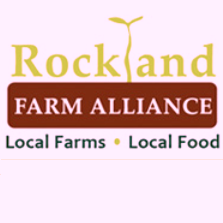 If you're likely to answer the question "where does food come from?' by saying "Shoprite" or "Stop and Shop," there are some local farmers you should meet on Sun Sept 30 at the Farm to You Fest 2012: Rockland County Farm Tour. This countywide event offers an educational experience for all ages to raise awareness of farms and agricultural projects within Rockland.
The Farm Tour is self-guided, no reservations required, 10a-4p rain or shine. An all-day admission is $20 per carload and $10 per bicycle/motorcycle  with proceeds benefiting the Rockland Farm Alliance. Starting at tour headquarters, the Cropsey Community Farm in New City, visitors will receive a map of participating locations and a schedule of events throughout the county. Included on the self-guided tour are Rockland's only dairy farm, orchards, micro-farms, local nurseries that have operated for generations, home gardeners who sustain themselves with their harvest, and more. Workshops, tours, cooking demonstrations and children's activities will run throughout the day at Cropsey Community Farm.
On Sun Sept 30, see the farms and meet the farmers at

Bluefield Farm, Blauvelt
Cropsey Community Farm, New City
Danny's Backyard Organics, Orangeburg
Demonstration Gardens at Cornell Cooperative Extension, Stony Point
Duryea Farm at the Threefold Fellowship Community, Chestnut Ridge
Heritage Herb Farm, Pomona
Hook Mountain Growers, Upper Nyack
Orchards of Concklin, Pomona
The Pfeiffer Center, Chestnut Ridge.
Piermont Community Garden, Piermont
Stony Point Center, Stony Point
Suburban Foragers, Congers
Van Houten Farms, Pearl River
Rockland Farm Alliance (RFA), a grassroots effort of farmers, community groups and activists, works to preserve, create and enhance sustainable food production in Rockland County, NY, while creating model small-scale farms that serve as outdoor classrooms for agricultural education.
"There is a growing interest in this country in local food, and knowing your farmer or growing yourself is the best way to know where your food is coming from,'€ says RFA's founder and president, John McDowell. He says this is the first time the public will be able to visit many of the behinds the scenes activities and working farms across Rockland. '€œRockland's rich agriculture history is influential on a new generation of farmers and garden enthusiasts. Our Farm Tour will make available the diversity of conventional and organic farms, community and demonstration farms and gardens.'€