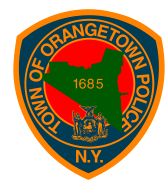 Nyack, August 23 –Orangetown Police have arrested a 16 year old Nyack resident in connection with a series of car fires that occurred Tues morning, 8/21 on Summit Street. Jonathan Barillas, age 16, of Nyack was arrested and charged with two counts of burglary in the third degree, arson in the second degree, five counts of arson in the third degree and two counts of grand larceny in the fourth degree.
One of the cars which was set ablaze led to a house on Summit Street catching fire.
Barillas was arraigned on Wednesday and is being held at the Rockland County Jail with bail set at $50,000. He has also been accused of burglarizing a building on Catherine Street on two occasions (August 10 and 13) and returning on August 19 to set the same building on fire.