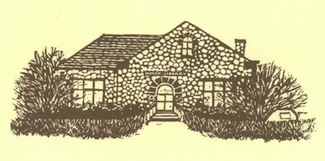 by Roger Seiler
At the Nyack Library Board's July 23rd meeting, Library Director Jim Mahoney announced his decision to retire on November 27, 2012.  Jim is in his 25th year as director.  He has been integral to two major expansions of the library, has greatly diversified and improved library service to the community, and has built a library staff that is the pride of Rockland. The Library Board has established a Search Committee of five publicly elected representatives of the community in library matters – library trustees – plus two professional staff members, to find a new Library Director by November.
Jim Mahoney also announced, regarding magazines, that the current issues of nearly all periodicals will again be available in the Carnegie-Farian Room.  This will happen upon installation of new portable magazine racks to facilitate easy conversion of the room to concert use for the popular Friday and Saturday evening concerts.
In the director's report to the Board, it was noted that during the fiscal year just ended on June 30th, total library circulation of books and other materials was up 3.1 percent to 233,818 and total library visits were up 7.3 percent to 275,495 '€" the highest ever for both of these key measures of library service, according to Ramapo Catskill Library System statistics.
In financial statements presented to the board, it was shown that the 2012 fiscal year is projected to end with an estimated $12,311 budget surplus of income over expenses.
In other business, the board accepted for consideration a bylaws change recommended by Trustee Roger Seiler that would require prior board approval for any library decisions that are likely to have a long term effect on the public's perception of, and experience with, the library.  Action on this bylaws change is scheduled for the September Board meeting.  Also scheduled for September is a community opinion survey regarding Nyack Library services and facilities.
Roger Seiler is president of the Nyack Library Board of Trustees.
Friends of the Nyack Library illustration by Frances G. Scott