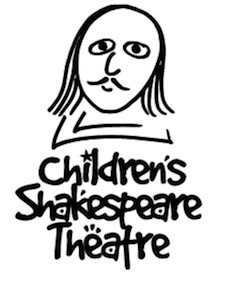 by Loisa Fenichell
On a dimly lit stage tucked inside the Palisades Presbyterian Church, children clad in Elizabethan period clothing pronounce words written 500 years ago by a legendary, eloquent playwright. Imprinted onto the face of each adult member of the audience is a look of combined shock, and admiration; it is hard to believe that children can perform Shakespeare plays, yet alone understand the words they are uttering.
But that's Children's Shakespeare Theater: a troupe first created by Diana Green thirteen years ago. This, however, is not the first Children's Shakespeare Theater in Sneden's Landing, NY. Green herself was a member of the first one when she was young, until it was forced to suspend its productions due to lack of funding. For Green, being a part of the first Children's Shakespeare Theater was '€œthe best thing I did during I after school times.'€
The richness of this experience made her want to recreate that experience for others, including her children, several decades later. '€œWhen my kids and I moved back to Palisades in 1999 when I was getting divorced, I thought it would be great to have another Children's Shakespeare Theater company to help them get through that very tough time in their life,'€ Green says. '€œSince no one else seemed to be game to start it, I started it back up.'€
Each year, The Children's Shakespeare Theater gives elementary, middle, and high school students not just the opportunity to rehearse and perform Shakespeare's plays, but also provides them access to a close-knit community of fellow players. '€œI find that Children's Shakespeare Theater has a welcoming and loving community,'€ says Maya Martin, who has been a part of the company for nine years.
'€œWhat I'd like them to discover while working with Children's Shakespeare Theater is the joy of doing a communal project with a group of friends,'€ Green adds.
The Children's Shakespeare Theater has enriched the lives of many and has even inspired some to act in other plays and media that are not Shakespearean. Hayden Panettiere, a former member of the group, has an acting career which includes appearances in the movies Raising Helen and I Love You, Booth Cooper. Both Maya Martin, and Natasha Sarna, who has been performing with the group for five years now, have started to act in musicals at their school. Martin even hopes to major in acting in college, and Sarna is participating in The Shakespeare and Young Company in the Berkshires '€" located in Massachusetts '€" this upcoming summer. '€œFingers crossed,'€ she says, '€œit's half as much fun as Children's Shakespeare Theater.'€ Savannah Green, Diana's daughter, is also an aspiring actress living in Los Angeles, and Megan Ribar, another Children's Shakespeare Theater alumni, is acting in New York City.
Originally, the Children's Shakespeare Theater was only one group, and all children, ranging in age from eight through seventeen years old, acted together in two plays per year. Several years after the CST was founded, it divided into The Knaves (elementary and middle school age students) and The Rogues (high school students). '€œThe company just got too large to only have one group and the older kids usually got the big parts," said Martin. Creating two separate groups gave more children a chance to perform. The Strange Bedfellows company, composed of parents and adults, was created for aspiring Shakespeareans who no longer attend school.
The Children's Shakespeare Theater has changed, grown, and thrived over the past 13 years while maintaining its presence in the intimate community of Sneden's Landing, NY . Diana Green is no longer the only director and the number of actors has increased from 17 to 80. Despite these changes, the mission of Children's Shakespeare Theater remains the same: a place that evokes a sense of community for all those involved.