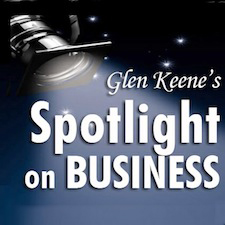 by Glen Keene, JD, CPC
Attorney, certified professional coach and Internet TV show host Glen Keene gives practical tips to businesses and to future entrepreneurs to Enlighten, Engage and Empower to achieve success and full potential.
The recent discovery of a nearly pristine collection of baseball cards may have prompted this article. One of those cards is what many baseball card collectors would call the Holy Grail, a nearly perfect 1910 Honus Wagner. That card alone is estimated to be worth $500,000.
When I was younger, I collected baseball cards as did many of my friends. And just like many collectors we would trade them with each other. I've often wondered what the value of my little collection, as compared to the collection of some of my friends, may have been worth. I kept mine in an old shoe box or a cigar box which I stashed in the clothes closet. What became of it I don't know. As I got older other things began to occupy my mind, things like, oh, I don't know'€¦ the opposite sex.
It's also possible that the topic of the week is the result of series of '€˜card' events. Shortly after reading about the baseball card find a client gave me her new business card. I had helped her set up her business and she was understandably pleased with the self-designed logo, the company name she came up with and new business relationships she was developing. Looking at her card reminded me that I had to give final approval to the printer for my newly redesigned business cards. I have cards on my mind so I guess that's why the word seemed to pop up everywhere lately. I had put off that decision for some reason. Now I knew why. I wanted to get it right. Not perfect, just right.
It used to be that what was put on a business card was simple and easy. Name, address, phone number and some inkling of what type of business or profession you were in, often indicated by your logo. Now we have those and email, Web site, social media sites, tag line, and more. How much is too much or too little on a business card?
We too often either give no thought to it or we over think it. Your business card is sometimes the first impression a prospective client or customer may have of you and your company. It's a good idea to give some thought to what it should say. A good business card will have enough information that the prospect knows who you are, who your company is, what you do in just a few words, your contact information (Your name, street address, phone number, email and web address, your tag line and your photo, if appropriate). Think contact information when deciding what to put on your card.
A QR code in lieu of the photo is a new addition to business cards, fliers and the like. A QR code is that new-fangled item that looks like a splatter of black paint inside a white box. It allows those with a smart phone or other smart device to access your web site without typing the address into a search engine. The device is pointed at the code and it automatically links to the site. Technology'€¦..ain't it great!! They are free and available at a number of web sites. Type '€˜free QR codes' into your search engine and go from there. Get yours now and update your cards. It's a good way to cut down on the amount of information on your card. You can keep it to what's necessary. I'm waiting for my new cards with my codes (one for each web site I am creating) to be delivered.
A good rule to follow is not to write War and Peace on your card. People don't need or want to know your life story and trying to fit it all onto a business card doesn't work anyway. I have hundreds of business cards that I have collected over the years. They reflect the gamut of styles and themes from way too much information to way too little. A few of the cards I have are unreadable because the print is so small. It's small to accommodate all of the information on it. Those cards are annoying and more nuisance than noteworthy. Some of the cards are so deficient and devoid of information that it's hard to tell what the person does.
There is a balance that you must find. It's best to keep it simple but information rich. Stick to the tried and true. If you want to tell people your story, short or long, send them to your web site. If you don't have a web site you should. Even a minimal site is better than none at all.
My client's card was well done, in my opinion. The logo not only used the name of her company to define the industry she is in it also expressed the environmentally friendly nature of the business. She had given it a great deal of thought and it was time well spent.
Glen Keene's Spotlight on Success' is streamed live every Wednesday at 6:30p from RocklandWorldRadio.com
Glen's guest on Wednesday July 18 is Jan Degenshein, local architect, fellow Nyack Rotarian and Leadership Rockland Alum among many other things.
Email glen@attorneykeene.com, visit GlenKeene.com or call 845-445-2411 with questions about Glen's column, his show or his practice at 99 Main Street in Nyack, NY.
No legal advice is intended or implied herein.