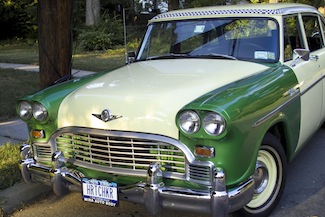 Nyack turns back the clock on Thurs July 19 when classic cars cruise Main Street in the village from 5p to dusk. Admission is free to both admirers and car owners, too,
"This community-building event promises to attract a strong showing of car enthusiasts '€" people who take pride in owning and maintaining special vehicles as well as people who appreciate them,'€ said Mark K. Mangan, Chamber pf Commerce of the Nyacks Board Member and event organizer.
If you drive something with a carburetor and points that was cool in the days before cell phones and the Internet, email NyackCarNight@gmail.com to join the fun and show off your baby. Or call 845-353-2221.