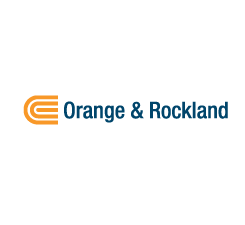 Nyack, June 22 1:30p — O&R is working to restore gas service for 380 customers who were shut off yesterday after a gas main fire on North Broadway in Nyack.  Progress is slow because technicans need to go door to door to service homes on Tallman Ave, N.Broadway, North Midland, Haven Court, Front St, Castle Heights, Hart Place, Ackerman Place and 3rd, 4th, 5th and 6th Avenues.
As of 8a today, O&R staff had made successful visits to 185 locations of the 250 they had visited. An automated "reverse 911" call went out to many village residents last night informing them of this activity. This work is expected to continue through the weekend.
Restoring gas service to each location requires:
A visit to each building to shut off gas service.
O&R can then reopen the gas main for that neighborhood once all the individual gas services have been shut off.
Finally, a second visit to each location to restore gas service and light the pilot lights.
The fire on Thursday was caused when a stopper — a 12-inch canvas balloon used to halt the flow of gas through a pipe so that work can be done safely — failed, permitting gas to flow into the pipe. Sparks, created by workmen using a power tool, ignited the gas, sending a column of fire into the air for over an hour before the main was shut down from neighboring gate stations. Although a bystander and a first responder needed medical attention, no one sustained serious injury during this event.