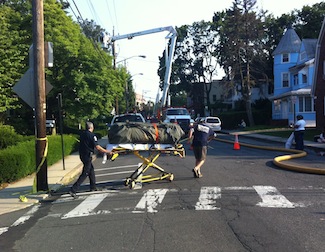 Nyack, June 21 6:18p —  A gas main break and fire  at about 5p today closed streets in downtown Nyack near Broadway & 4th Ave to Main Street.
2,500 homes in the Village of Nyack were temporarily without power for about 45 minutes.
News12 reports the incident was caused by a contractor who struck a low-pressure gas main at 50 North Broadway. O&R had been doing work in the area as part of a long-term program of upgrading the gas connections on Broadway.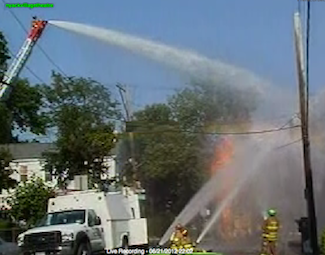 According to O&R staff, no one was injured in the blaze, which scrambled several area fire departments and the WNBC-TV helicopter.
Fire Photo Credit: Excerpted from Video shot by Richard Quinn, Nyack Village Theatre via stickam.com