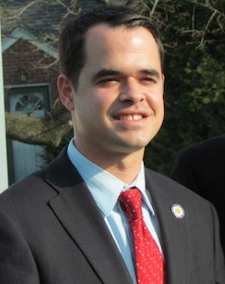 by David Carlucci, NYS Senator (D- Rockland)
This week, New York has taken a giant leap towards fixing our system that cares for people living with developmental disabilities. We made real progress so that all New Yorkers feel much safer and protected where they live.
Working alongside Governor Cuomo, we have finally put into place a framework that will establish the strongest standards and practices in the nation for protecting people with special needs and disabilities. We have come to an agreement that establishes a new Justice Center for the Protection of People with Special Needs, which will be tasked with overseeing five state agencies, as well as protecting its over one million New Yorkers in state operated, certified or licensed facilities and programs.
We will finally have in place uniform standards, regulations, and procedures that workers must abide by in accordance with caring for patients. We will enforce these guidelines through a Special Prosecutor and Inspector General so that any reports that arise can be properly investigated that relate to abuse or neglect.
Senator David Carlucci represents New York's 38th Senate District which includes Rockland County.