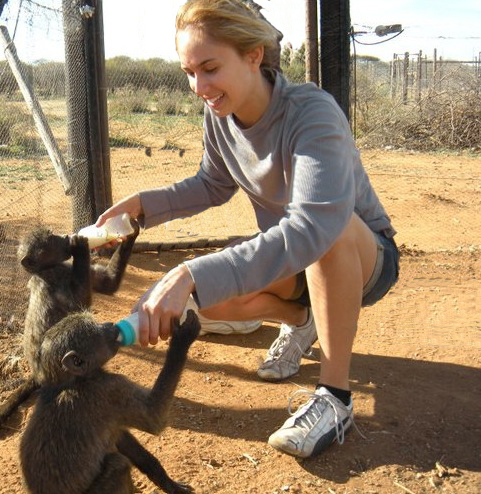 Dr. Doolittle got to talk to the animals but Nyack's Claudia Lifton-Schwerner will be blogging for them. All over the world, for a year, all expense free.
Lifton-Schwerner won a competition held by Global Vision International to blog about GVI's conservation, sustainability and wildlife rehabilitation projects around the world.
"I feel as though this is the beginning of  a lifetime of dedication to volunteerism and animals, and i am so excited to start the journey," said Lifton-Schwerner. Since graduating from Nyack High School, she has volunteered at animal refuges in Costa Rica, Greece and Namibia. She also worked at a local animal shelter near SUNY Oswego, where she graduated earlier this month.
Lifton-Schwerner finished first in a Facebook contest GVI held in May to pick a winner. The finalists in the contest were selected from 5000 different entries from around the world.