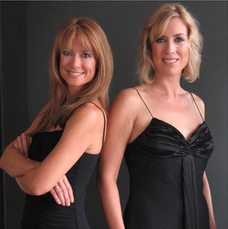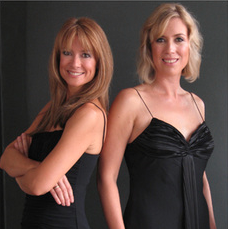 by Peter Danish
ArtsRock is capping off another successful season with a final gala concert featuring the legendary Eroica Duo. Audiences around the world respond with standing ovations to what critics call the "heart stopping mastery" of the Eroica. They have been called the single most sought after classical ensemble in the world, and ArtsRock is bringing them to Nyack on May 24.
Pianist Erika Nickrenz and cellist Sara Sant'Ambrogio make up the duo.  Whether they are playing the great standards of the classical repertoire or daring contemporary works, the striking young women who make up this world-class chamber ensemble electrify the concert stage with their combination of technical virtuosity, vivid artistic interpretation, and contagious exuberance in performance.   And they will be bringing their artistry to the First Reformed Church of Nyack Thursday, May 24.
"They're world-class performers," said Elliot Forrest, the director of ArtsRock, an organization dedicated to bringing arts and multi-cultural programs to Rockland.   "Whether performing as a trio or a duo, they always electrify!   They've been doing this for years and they're at the top of their game."  The duo will be performing works by Gershwin, Chopin, and Brahms.
After the performance, HSBC Bank across the street from the 1st Reformed Church will host an after-party.  "The bank does this twice a year for non-profits," Forrest said.  There, ArtsRock will serve food from Nyack Gourmet and honor Friends of the Nyacks for their help.   It promises to be a wonderful evening of world-class musical performances and a fun-filled after-party.   Tickets are available on line at  www.artsrock.org  or by calling 855-ARTSROCK.