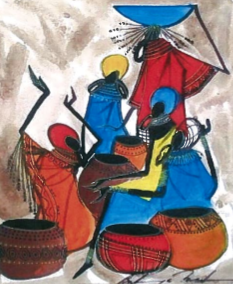 Nyack celebrates its fourth annual African American Day on Saturday, May 12 at 2p with a parade down Main Street followed by a multicultural festival in Memorial Park. New York R&B powerhouse radio station WBLS will provide the music and entertainment for the multi-cultural festival in Nyack's Memorial Park following the parade. There will be food, fun and employment opportunities, too.
Marchers include the famous East Ramapo Marching Band, winner of over 250 awards in 20 years. Local entries include the Nyack Plaza Kool Kids, the Nyack-Valley Cottage Youth Cadets and Motherland Rhythms & Dance, as well as the Nyack Fire Department.
The 2012 parade will have two Grand Marshalls '€" who are twins '€" and NFL players. Nyack natives Devin and Jason McCourty, who attended Upper Nyack Elementary School, will participate in this year's event. Devin plays for the New England Patriots and Jason plays for the Tennessee Titans.
Tomorrow's Workplace will facilitate a mini '€˜Job Fair' at Memorial Park as part of the post parade festivities. The Rockland County employment resource center wil be accepting resumes and job applications for UPS, Credit Risk Monitor, Walmart and other employers.
The parade route starts at the old Nyack High School field (N. Midland Ave & 5th Ave across the street from Nyack Hospital) and ends at Memorial Park in Nyack. Parking will not be permitted on the parade route between 12 noon and approximately 3pm. In addition, General parking will not be available in Memorial Park.
Other marchers include the Buffalo Soldiers of West Point, The Spring Valley NAACP, The Rockland County Sheriff'€s Mounted Police, The Rockland-Westchester Guardians Association and the Mount Vernon Classic Car Club.
The post-parade festival in the park includes music, crafts, food & fun hosted by local vendors as well as community service organizations.