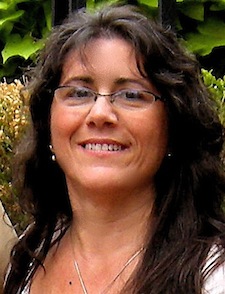 Nyack Jazz composer/conductor Anita Brown has been selected to participate in the Jazz Composers Orchestra Institute this summer.  Each year the JCOI selects up to 35 jazz composers in various stages of their composing careers from a national call for applications. Brown, an accomplished jazz composer and conductor, premiered her 9/11 inspired composition and performance art, Stand: A Symphony for Jazz Orchestra, in Nyack's Memorial Park on September 10, 2011 featuring The United States Marine Corps Silent Drill Platoon.
The Jazz Composers Orchestra Institute is a joint effort of the American Composers Orchestra and the Center for Jazz Studies at Columbia University in cooperation with The Herb Alpert School of Music at UCLA.
In the first phase of the JCOI, participants study with renowned leading composers, conductors and performers. Under the tutelage of these composers, the participants examine aspects of writing for the symphony orchestra, one of the supreme challenges for any aspiring composer.
After completing the first part of the program, participants can apply to be part of the Jazz Composers Orchestra Institute New Music Readings, to be held April to September 2013. The second JCOI phase includes up to 18 composers. Composers will receive coaching from mentor composers and a professional music copyist/engraver during the period they are writing their pieces; and feedback from orchestra principal musicians, conductors, librarians, and mentor composers during the readings.
Brown's credits include work as a composer, a conductor and a columnist for JazzEd magazine. In 2000 she founded the Anita Brown Jazz Orchestra and independently recorded and released her debut CD 27 EAST in 2003. Brown served as conductor, contractor and executive producer of this recording which features seven of her original compositions. Since its release it has received critical acclaim and appeared in six categories on the ballot for the 46th Grammy Awards. In 2006 Brown received the ASCAP/International Jazz Composers' Symposium New Music Award for Big Band Works for her composition, The Lighthouse.
See also: Stand: A Symphony For Jazz Orchestra, AnitaBrownMusic.com