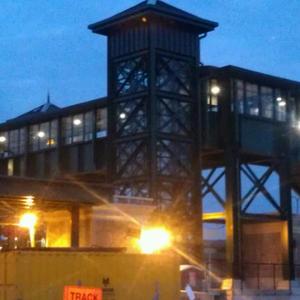 by Dave Zornow
Rockland County, April 17 — There probably aren't a lot of issues where NYS Senator David Carlucci (D – Rockland) and NJ Republican Governor Chris Christie are in agreement. But Christie and Carlucci joined Connecticut Governor Dannel P. Malloy (D) yesterday condemning an idea floated by Manhattan Borough President Scott Stringer to reinstate New York City's suburban commuter tax. Despite Albany's decision to drive a stake through it's heart more than 10 years ago, the dreaded commuter tax may rise from the dead if NYC mayoral hopeful Stringer gets his way.
'€œThis would be a costly and unnecessary tax on the same people already paying some of the highest property taxes in the nation '€" including the residents of Rockland, Orange and Westchester counties," said Carlucci. "While this might be good politics in New York City, it's flat out bad policy for New York State as a whole."
"I don't want us to have a first-rate city with a second-rate transportation system," Stringer told NY1. "I am tired of the old ideas. I am tired of people saying it can't be done," said Stringer, who is expected to run for Mayor of New York in 2013. "We need to get back to an era in which public transportation is acknowledged as an essential civic responsibility,'€ he said.
Christie said Stringer's "penny-wise and pound-foolish" plan to restore the .45 percent commuter tax would hurt the economy and kill jobs. "I'm sure we'll have conversations with Mayor Bloomberg and he'll understand that those types of border wars are things that we should attempt to avoid because it doesn't make any sense for New York's economy," said Christie. "It doesn't make any sense for New Jersey's economy," he added.
A spokesperson for the governor's office in Connecticut said there is widespread agreement that tri-state mass transportation needs funding. "But enacting a tax that affects traffic moving in only one direction is unfair," said Andrew Doba, speaking on behalf of Governor Dannel Malloy.
Last December, New York State reduced or eliminated the MTA payroll tax for nearly 80% of filers. '€œInstead of just adhering to outdated tax-and-spend policies, we should demand more accountability from the MTA," said Carlucci. "We worked hard to roll back the MTA payroll tax. Reversing that victory and transferring the burden from small businesses to the backs of hardworking suburban taxpayers is just plain wrong.'€
Sources: