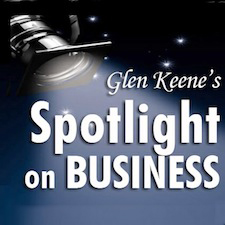 by Glen Keene, JD, CPC
Business owners are always searching for ways to improve their personal performance, enhance employee involvement, perfect customer relations and increase their customer base. Each week, lawyer and professional coach Glen Keene will provide practical tips to inform, educate, inspire and empower business owners in their 9 to 5 life with advice which is often applicable to our lives outside of work, too.
"Been there, done that!" is an unlikely pearl of wisdom for a new business start up. But hearing advice from someone who is already in a line of business similar to your new venture can make the difference between future successes or shattered dreams.
If you recently completed a professional or graduate school program and believe you are ready to start your business or practice, a mentor should be part of your team. If you have been working for someone else and want to strike out on your own, one of the best things you can do for yourself and your future clients is to get  advice from someone who has seen it all.
There are many ways a mentor can help someone just starting out in a business or profession. Learning the skills and time tested methods of one's chosen means of earning a living can be made shorter by being mentored. It can substantially bend the learning curve.
Expect your mentoring needs to change as you become proficient in one aspect of your business and new skills for new challenges are required. In other words, as you learned from a mentor how to attract new customers or clients and as a consequence your business grows you may need someone to show you how best to reinvest in your business.
As your business or profession continues to grow,  you may need to hire employees for various purposes. If you have no background in hiring you will need advice from someone who does. You'll need advice regarding various aspects of the business such as setting up your work space or an office or manufacturing location. There are many areas where you will need a mentor. You can, of course, hire a consultant for advice in any area of knowledge deficiency. But if the circumstances are such that you can accomplish the task with just some information from someone with that knowledge a mentor may be what you need.
Never be afraid to ask. You may get what you need with no monetary outlay, except maybe the cost of lunch or a phone call. Finding a mentor or mentors is limited only by your willingness to ask someone to mentor you. Whatever type of business you are considering creating or have already established you will find others in that business. Most people are more than willing to share their knowledge with others. They will not necessarily view your business as competition. Some will see competition as a good thing.
Some caution, however, should be exercised when using more than one person to mentor you. Conflicting or differing advise can and will lead to confusion. Always keep in mind that you are the final arbiter of what you should do. If you receive conflicting or differing advice choose what feels right for you.
Often trade groups or associations are means of locating others in your field. Trade associations provide a forum for mentors and mentees to meet, discuss issues, problems, questions, ideas and concepts that arise in the particular business of the group. A local chamber of commerce is another source of contacts that you can network to find a mentor. These are excellent information and networking sources for someone who is new to a location or field.
Mentors have been a very important part of my success. If I didn't know the answer to a problem or needed some advice on how to respond to a situation I did not hesitate to pick up the phone to call or send an email to one of my mentors. I still depend on mentors to provide guidance and counsel. Learning is a lifelong process and mentors are integral part of that process.
Using a mentor can save you time and time is money. And be prepared to pay it forward some day when it's your turn to be the mentor.
 Glen is an attorney, certified professional coach and host of '€˜Spotlight on Success' streamed live every Wednesday at 6:30p from RocklandWorldRadio.com. Glen's guest on April 18 is Cheryl Adler, Psychotherapist and author of "Sober University, Your next step to Successful Recovery."

Email glen@attorneykeene.com, visit GlenKeene.com or call 845-548-1769 with questions about Glen's column, his program or his practice.

This article is for information purposes only. No legal advice is intended nor may it be assumed or implied.