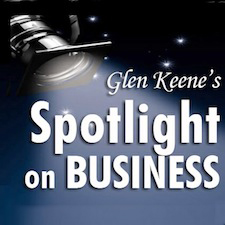 by Glen Keene, JD, CPC
Business owners are always searching for ways to improve their personal performance, enhance employee involvement, perfect customer relations and increase their customer base.  Each week, lawyer and professional coach Glen Keene will provide practical tips to inform, educate, inspire and empower business owners in their 9 to 5 life  with advice which is often applicable to our lives outside of work, too.
All of us have many different types of relationships with the people in our lives. We categorize and separate them into groups and sub-groups. We mentally list them in order of importance. The largest categories are usually family, friends and business or work relationships. These categories or groups are often broken down into sub-groups. Under your family group you may have sub-groups of immediate family and extended family. Your friends may be close or just acquaintances. Business or work relationships follow a similar pattern.
However we designate, categorize or group them , these relationships have one thing in common. The one thread that ties them all together is their personal nature. As Ivan Misner, the Founder of BNI® and Referral Institute®, states '€œPeople who concentrate entirely on the material and financial aspects of business fail to realize that in the end all business is conducted through personal relationships.'€ In other words, all relationships are personal relationships.
The depth of the relationship and the category or group we place it in is usually determined, in large part, by the strength of the emotional connection we make. The stronger the emotional tie the stronger the bonds of the relationship.
Building these emotional connections with clients, customers, vendors and other business associates takes time and effort. Creating an atmosphere of trust doesn't happen overnight. Taking the time and making the effort is well worth the results you will achieve. People prefer to work with, do business with, purchase from or use the services of someone they know, like and trust. The more people who know, like and trust you the more business you will generate.
The many benefits that flow from the effort you make include:
expanding your network of contacts and connections;
gaining greater insight and understanding of your clients and customer's needs and how you can better serve them
Increasing your bottom line, which, after all, is one reason you're in business.
The next time you meet a new customer or client smile warmly, shake their hand firmly and give them your full attention. You may end up with a new customer and a new friend.
Glen is an attorney, certified professional coach and host of '€˜Spotlight on Success' streamed live every Wednesday at 6:30pm from RocklandWorldRadio.com. Glen's guest on April 4 is Dr. Adam Travan of Premier Dental Associates in Orangeburg, an up and coming professional with a compelling story.
Email glen@attorneykeene.com, visit GlenKeene.com or call 845-548-1769 with questions about Glen's column, his program or his practice.
This article is for information purposes only. No legal advice is intended nor may it be assumed or implied.