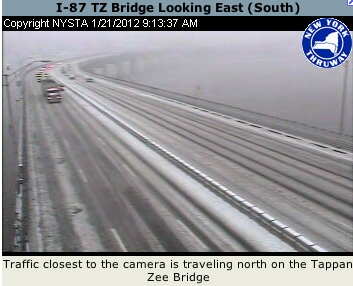 Nyack, Jan 20– The first storm of the season will be another first, too: how vehicle owners in Nyack respond to the village's new snow policy.
The village's new snow policy requires cars to be moved off the streets and out of the way of plows whenever a snow emergency has been declared. Village officials will use Nyack-NY.gov, email alerts and local radio stations to get the word out when a snow emergency has been declared.
The change — which mimics a policy already in place in Upper Nyack and South Nyack — asks residents to park in driveways or public parking lots until the street is plowed. Residents can also leave their cars in the village parking lot at Riverspace, Spear Street, Catherine Street or the Nyack Marina.
Officials have the option of calling a snow emergency when two inches or more of snow are expected.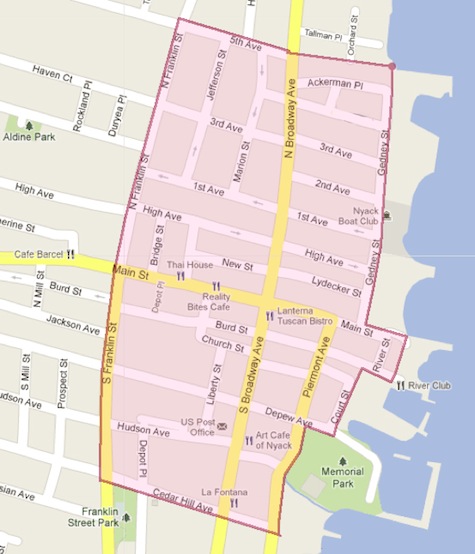 Nyack DPW Chief Vic Overton suggested the change to reduce overtime costs and improve public safety. Last year, vehicles which were plowed in or stuck on roads impeded emergency vehicles during snow storms. Village officials want to make sure that police cars, fire trucks and ambulances can reach all homes during a snow emergency.
"Unfortunately, alternate side of the street parking doesn't help us in Nyack, because it's only in effect between 3a and 6a," says Nyack Trustee Steve Knowlton. "And that isn't always when the snow falls and the streets need to be plowed." Knowlton says a test of the new policy conducted by the village last year improved the Department of Public Works' ability to clean the streets in fewer passes without any complaints from residents.
Nyack's snow emergency area includes streets that are too narrow or have steep inclines, covering the area from Franklin Street to the river (from West to East) and Fifth Avenue to Cedar Hill (from North to South). As soon as the roads have been plowed, residents can park on the street. If drivers choose to put their car in a municipal lot during a snowstorm, they have 12 hours after the snow emergency has been lifted to move their cars.
Knowlton acknowledges that this may inconvenience some residents. "We are trying this new policy because it improves public safety and can potentially reduce costs," he says. "If the policy  needs to be tweaked, we can do that.  But we can't tweak something until we try it first," Knowlton says. Village officials are also reaching out to owners of private lots to ask if residents can park in those spaces during severe snow events.
Although there's a potential $50 fine for not moving your car, village officials say they are hoping residents will comply voluntarily and will only ticket and tow as a last resort.
Nyack's new policy is similar to other Rockland communities when it come to cars, parking and snow emergencies, although Nyack's daytime snow emergency parking prohibition might be unique in the county. Orangetown, Clarkstown and Haverstraw don't permit overnight street parking from November through March. Suffern says if snow is forecast, you can't park between 11p and 6a on public streets. New Rochelle, like Nyack, also observes a daytime parking ban: no parking on designated snow emergency streets in the city during daytime hours when a snow emergency has been declared.
In addition to email alerts, radio and the village Website, snow emergency announcements will be also be made on the village hotline at (845) 358-5626 and www.NYAlert.gov.
Nyack's Snow Emergency Policy: The purpose of this policy is to ensure the public safety and welfare during storm conditions which may cause the Village roads to become hazardous to automobile and pedestrian travel, and to ensure adequate passage and access for Emergency Service vehicles, including but not limited to Police, Fire, Ambulance and other providers.

The policy requires that there will be no parking on the Village Streets as indicted in the attached law and map upon declaration of a Snow Emergency.  The affected streets will be all streets east of Franklin Street, from Cedar Hill Avenue to Fifth Avenue.
Max Cea contributed to this story.
Base Map Credit: Google Maps