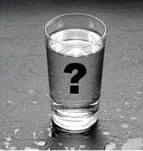 by Bob Dillion
The NYS Department of Environmental Conservation has accepted United Water's Draft Environmental Impact Statement  (DEIS) for the proposed Haverstraw desalination plant as complete. This does not indicate the DEC's approval of United Water's plan, but that now, after 2 1/2 years of preparation, the proposal includes the information required for the public to now begin its review.
On January 17, the Rockland Coalition for Sustainable Water made three requests of NYSDEC Region 3 in connection with the environmental review for the Haverstraw Water Supply Project, the desalination plant that has been proposed to increase Rockland's water supply. Region 3 is the lead agency in this environmental review.
The coalition has requested a six-month public comment period for the newly complete Draft Environmental Impact Statement. This would give experts and citizens adequate time to review the extensive document. Given the complexity of this project, the coalition believes it is not possible to do the independent analysis of the data needed for a proper assessment of this application in an abbreviated period of time.
The coalition has also requested that the DEC direct United Water to commit intervenor funding for municipalities and citizen groups to pay for independent expert review of the proposal. Precedent for this action was set with the NY Marine Rail solid waste transfer station in the Bronx, like the Haverstraw Water Supply Project, a project with regional significance. It is also required practice during the proposed siting of any electrical public utility that funds be made available by the applicant to enable municipalities and other local parties to participate in all phases of the administrative review.
The coalition has asked that multiple public hearings be held to accommodate participation in different locales. The only public hearing currently scheduled will take place at 2p and 6p in the Haverstraw Town Hall on February 28. March 19 is the deadline for written comments on the DEIS to be submitted.
DEC Region 3 is considering the coalition's requests, as it will all requests. Though intervenor funds are not required by law, the DEC can make a strong recommendation to UW to provide funding to meet this request.
The DEIS is available online at HaverstrawWaterSupplyProject.com. For additional information on Hudson River desalination visit SustainableRockland.org.
Photo Credit: George Potanovic, www.Potanovic.com via StonyPointer.org