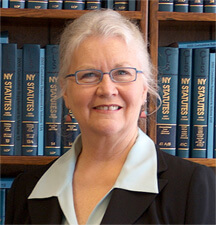 Retiring legislator Connie Coker is proud of her environmental record during her 5 1/2 years in the Rockland County Legislature. '€œAs I come to the end of my term, I would like to acknowledge the efforts of our county's environmental activists," she said. "I will continue to remain involved as a community activist and I look forward to working with the County Legislature to address the many issues that affect our environment and the health and safety of all county residents.'€
'€œWhat we do in Rockland County can inspire positive State and Federal laws," said Coker, noting that a NYS about dishwater detergent runoff was patterned after the county's ordinance.
At her last meeting as chairperson County Legislature's Environmental Committee, she listed some of their accomplishments and future initiatives.
Hudson Valley Consortium of Environmental Committee Chairs: Coordinate environmental efforts to protect our air, water, and soil with Westchester, Orange, Ulster, Dutchess, and Putnam Counties. '€œWe need to develop a river partnership with the decision makers around Rockland in order to coordinate efforts to protect the Hudson River,'€ she said.
Climate Smart Community Pledge '€" "Rockland County must continue to develop actions to decrease greenhouse emissions," says Coker.
Support Citizen Groups such as the The Sparkill Watershed Alliance.
Open space and sustainable development: County advocacy to protect aquifers and decrease the risk of flooding and sewage spills.
Remain active in evaluating hazards related to Indian Point.
BRT on TZB: Promote Bus Rapid Transit on the rebuilt Tappan Zee Bridge
Reduce the use of toxic pesticides in the county.
Hydorfracking: Remain aware of the potential hazards of hydrofracking and any impact on our county.
Develop a comprehensive, sustainable water policy and work with United Water and all other education leaders to develop Public Conservation Education.
Demonstrate water recapture practices on county lands, roadways, roofs and impervious surfaces.
Continue to explore carbon sequestration.
Continue to promote the local law that requires grocery stores to provide bins for the collection and recycling of plastic bags. '€œI was disappointed that I was not able to eliminate free plastic bags," said Coker. "Other municipalities are considering the elimination of free plastic shopping bags due to the liter aspects, the clogging of sewers, and the run off into the oceans.'€