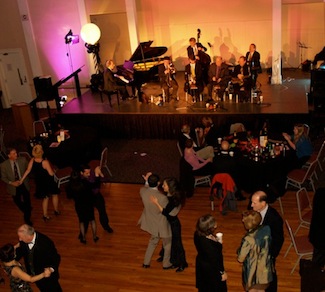 Feast on great food and dance the night away at the annual MusicWorks fundraiser on Friday, Jan 27 at 7:30p at the Nyack Seaport. Matt Haviland & Swing It will entertain as you enjoy a four-course dinner to benefit MusicWorks, the parent-run, non-profit organization that supports Nyack Public School music programs.
The proceeds from this event go directly to supporting students district-wide, and will help pay for: scholarships for lessons, workshops, master classes, instruments and instrument repairs, and travel to competitions and music festivals.
The evening will begin at 7:30p with music, dancing and dinner, as well as games and special raffle items including tickets to a Broadway show, Metropolitan Opera tickets, an iTouch, catered breakfast in your home by a local celebrity chef, and much more.
Tickets are $75 per person (discounts available for tables of 8-10).
Visit MusicWorks website for tickets and more information: www.musicworksfornyack.com