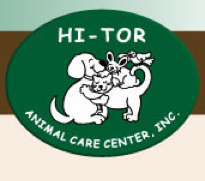 Rockland County has set high standards for the care of lost pets who find their way to the county animal shelter. But budget cuts by the county make it impossible for the Hi-Tor Animal Shelter to meet the county's regulations to adequately provide for its pet population.
County funding for Hi-Tor is down almost 50 percent over the past four years. Additionally, its building — owned by the county — has fallen into significant disrepair.
"Hi-Tor has reached an impasse and can no longer do more with less," wrote Hi-Tor Board Member Judy Stone in a January 9 Op-Ed article in the Journal News. "After nearly 40 years of neglect by town and county governments, our financial reserves are in terminal condition and continued operation in an obsolete facility is inexcusable and intolerable."
This week, Rockland County Legislators Ed Day and Alden Wolfe asked for a review of the county's animal control and care function.
'€œGovernment has a responsibility to ensure that there is an effective animal control and care function in place that both protects our citizens and is humane to those animals in need," said Day. "Reported budgetary constraints and disagreements between different levels of government is compromising that expectation, and with it the safety of our residents.'€
'€œThis important public safety function has been caught in the middle of these disagreements, and it is increasingly clear to me that we are in real danger of losing the only animal shelter we have,'€ said Day. '€œRockland residents have an expectation that stray animals will picked up and have safe haven until they are reclaimed; be protected from free-roaming animals; and to have the ability to adopt a homeless animal.'€
"My goal is to seek ways to ensure the long term viability of centralized animal control services in our county,'€ said Wolfe.  '€œThe animal control agencies that have operated within Rockland over the years have always gone above and beyond to provide needed care for stray or lost animals.'€
According to Day, the committee intends to get input and ideas from residents, advocates, and officials to
Quantify responsibilities for animal control and care
Provide consistency in the funding of the function
Ensure that the shelter itself meets satisfactory standards for employees and animals
'€œLack of action is no longer an option, and the discussion towards a solution has to start somewhere," said Day. "We are responsible to reflect the will of the people, and we are measured by how we treat those animals who cannot care for themselves."
See also: