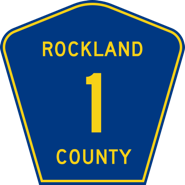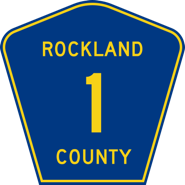 by Cliff Weathers
What's wrong with this picture? Rockland County faces an estimated $80 million deficit at the end of 2011. So what's a mismanaged, financially-strapped municipality to do? Borrow another $60 million, according to an accounting firm hired by the county.
The firm of O'Connor, Davies, Munns and Dobbins provided their analysis to the County Legislature's Budget and Finance Committee during a special session on Nov 30. The $60 million loan, if it were to materialize, would be paid back over a 10 year period. The firm claims that the $8 million per year Rockland County would have to pay back could be attained through a slight hike in the county sales tax.
It was a blind reliance on estimated sales-tax revenue by County Executive C. Scott Vanderhoef that got Rockland into such a fiscal pickle to begin with.
Vanderhoef has proposed a budget includes a 2 percent raise in property taxes and a one-time surcharge of about $160 per household.  The proposal also calls for a new cellphone tax. The surcharge is needed pay off an ill-advised $18 million bond the county took out earlier this year in anticipation of the sale of the Summit Park nursing facility that  never materialized.
The proposal also asks for layoffs for 544 county workers, the defunding of the Summit Park, and gutting services for military veterans. Other cuts include shuttering Rockland County's Adult Home, putting the sheriff's prisoner transport unit on blocks, and tossing aside funding for nearly every local nonprofit organization.
Last month, the collective frustration of Rockland County residents reached a boiling point. Dozens picketed a Legislative budget hearing and another angry 400 spilled into the halls of the Allison-Parris County Office Building's auditorium. Most were angry with Vanderhoef's austerity budget and the loss of jobs and necessary services it would create. Yet others were angry that  the large surcharge would be unfair to seniors and others on fixed incomes.
Vanderhoef chose not to face the public and was a conspicuous no-show at the mid-November hearing. None of Vanderhoef's deputies participated either.
At $1,342, Rockland County has the second highest debt per capita of the 62 New York counties, trailing only Nassau County. Yet, Rockland ranks 11th among counties in expenditures per capita at $2,285. This dwarfs the downstate medium average of $1,902.
Like Nassau, Rockland County has fallen in the trap of meeting mounting debt by filling holes in the budget with one time fixes with the proposed sale of Summit Park being the latest example.
Rockland County is ranked 31 out of New York's 62 counties for property taxes. However, Vanderhoef has consistently overestimated sales and mortgage tax revenue and his budgets have rung up large deficits. Low property taxes, rather than revenue have seemed to drive Vanderhoef's budgets, and the county is now spending much more than it can raise. And while the economic disaster that began under the Bush Administration has hurt many municipalities, Rockland's debt is uniquely high and the county appears closer to the brink of financial ruin than many other counties.
Cliff Weathers publishes the political and community affairs blog, Left Of The Hudson.