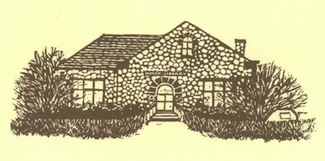 by Roger Seiler
Nyack, Dec 20 (updated) — At its regular meeting on December 12, the Nyack Library Board of Trustees filled two open board positions with the appointments of Dr. Mary Ann Evengelist of South Nyack and Peter Danish of Nyack.  Their appointments are subject to confirmation through a public election to be held at the Nyack Library Association Annual Meeting on Monday, January 9, at the Nyack Library between the hours of 10a and 7:45p.  Two other trustees, Mark Hussey of Upper Nyack and Mary Callan of Grand View, have also been nominated by the Board for reelection on January 9.
In addition to these four nominees of the board, the public may nominate anyone of voting age living in the library's chartered service area to run for election to one of these four trusteeships.  Public nomination is accomplished by presenting a nominating petition to the library's administration office no later than Tuesday, December 27 with at least 25 signatures from chartered service area registered voters.
The nominating petition must state the name and address of the nominee, the name of the office for which the person is being nominated: "Trustee of the Nyack Library, to a term beginning on January 9, 2012."  The lines provided for petitioners to sign must state: the date, printed name, signature and residence address. At the bottom of each petition, the following is required about the witness of the signatures: the heading '€œWitness:'€, the printed name of the witness, signature, date of signing and residence address. All signatures must be personally witnessed by the witness.
The library's chartered service area consists of Nyack, Upper Nyack, South Nyack, Grand View, and the parts of Central Nyack and Upper Grandview that are in the Nyack School District.
Roger Seiler is the President of the Nyack Library Board of Trustees
Graphic: Nyack Library illustration by Frances G. Scott
This article corrects an error in in an earlier post that erroneously gave the closing time of the Trustees Election. Here are the correct times: the polls will open at 10a and close at 7:45p, which has been the usual closing time for Library Trustees elections. This closing time is necessary to enable the counting of the ballots, which is always done at the Nyack Library Association Annual Meeting, and which convenes on that day at 7:45p.