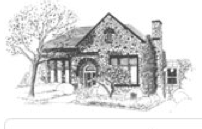 by Roger Seiler
The Nyack Library has two open positions on its Board of Trustees that it will fill at its regular meeting on December 12.  Therefore, the board is asking for applications from interested members of the public, who can pick up an application form at the library circulation desk. The deadline for filled-out applications to be received by the library is December 1.
Any person may apply who is of voting age residing in the library's chartered service area, consisting of Nyack, Upper Nyack, South Nyack, Grand View, and the parts of Central Nyack and Upper Grandview that are in the Nyack School District.
The trustee position is unpaid and generally requires between 5 to 20 hours per month.  The board sets policy for the library, which is implemented and administered by the Library Director, who in turn is hired and supervised by the Board.  A principal responsibility of each trustee is to secure adequate funding for the library, both through a publicly authorized tax and through private donations.  Each trustee is expected to be actively involved in the library's private fundraising efforts, and to set an example by contributing to them as well.
Traditionally, the Board seeks members bringing a variety of work skills, experience and geographic representation in order to provide an effective balance of:
Geographic areas. Each community in the chartered service area should be adequately represented, roughly in accordance their relative populations (per principle of '€œone person, one vote'€).
Skills.  To adequately oversee and serve the library, at a minimum the Board needs members bringing skills in finance, personnel management, architecture or building construction experience, and professional academic or library experience.
Gender and ethnic background. The Nyack Library serves a diverse community, and the Library Board seeks to reflect that diversity in its membership.
Currently, the Village of Nyack needs more representation on the Board.  There is also a need for someone with financial expertise and also someone with an architectural/construction background.
In addition to the above '€œrepresentative balance'€ criteria, each trustee has a legal fiduciary responsibility. Therefore each must be able to read and understand financial reports, including the balance sheet, income and expense statement, and cash flow projections. If one is not able to read and understand these reports, it will not be considered a disqualification if one is willing to learn to do so within a reasonable time frame.
The board has eleven members with three year terms, to which they may be reelected.  Due to the large number of trustees, and its relatively high rate of turnover which brings in a steady flow of new perspectives and ideas, and due to the value of maintaining some continuity in experience, the Board decided not to establish term limits when its bylaws were recently revised.
In addition to the filling of open board seats by Board appointment, the board also nominates candidates to fill expiring seats, which are subject to public election at the Library's Annual Association Meeting in January.  Every January, 3 to 4 terms expire.  The public also has the power to directly nominate candidates to fill these expiring seats.  To do this, a petition with over 25 signatures for each public nomination must be filed with the library at least two weeks prior to the Annual Meeting on January 9th, 2012.  That submission deadline is December 26, 2011.
Service on the Nyack Library Board is a significant contribution to the community and can be a source of satisfaction to those willing to take on the responsibility and do the work.
Roger Seiler is the President of the Nyack Library Board of Trustees.