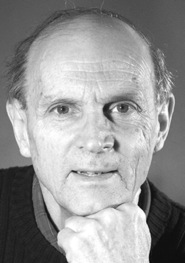 by Arthur H. Gunther
As of 2p Tues 11/1, O&R's Website reported that there were still over 20,000 Rockland residents without power. Orange & Rockland hoped to have 90% restored by 12:01a Wed morning with the remainder online by Friday.
Rockland County, Nov 1 — Having endured an early, rare and very damaging snowstorm, which unloaded yet another of Nature's recent tirades, most of us here are in the dark, without power. Not a problem since we are all descendants of humans who had little but fire, and we live in a world that sees much of its inhabitants do without. So, OK.
OK to a point, and then principle makes it not all right. OK until you meet up with officialdom's response in this NEW AGE of red tape, cost cutting, worry about lawsuits and a sense of incompetence.
Most if us in my area have been without electricity for 48 hours now, with predictions of three or four days more. Still OK, since conditions must be made safe for repair people, especially with so many downed trees and some live wires.
Yet there is so far little indication that much restoration has been made. How long does it take to assess a situation, call in the troops and get things working?
If it is a matter of cutting trees, in another age — just a few decades ago — my neighbors and I would have cut the limbs ourselves. Today many still would. So would the great army of landscapers and their hard working staffs. Why were they not called in to help so that power could then be restored? Most of the trees are not near dangerous downed lines.
Utility crews are more than willing to work, but new rules keep them from toiling beyond certain hours, though they did years ago. Adrenalin can chase away fatigue., and surely safe conditions could prevail in overtime. Perhaps the utilities do not want to pay overtime, not surprising in this deregulated market where, as with Wall Street, the bottom line is paramount, the customers be damned.
Finally, many intersections are without traffic lights. Still OK, since we can all use our heads. But in the old days, every cop would have reported in and willingly directed traffic. So would have retired officers.
Ah, the NEW AGE. Watch the money. Avoid lawsuits. "Not my job, so why should I do it?"
Arthur H. Gunther, a retired Rockland County newspaperman, writes weekly at TheColumnRule.com.