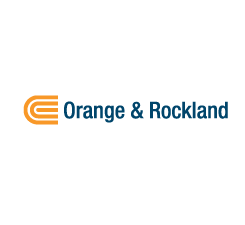 Nyack, Oct 31 10:30a  UPDATE — Students will have the whole day to prepare their Halloween costumes as most schools in Rockland County are closed today from the continuing hangover of Saturday's October surprise snowstorm. Nyack Public Schools are closed for the day.
As of 5a, O&R Website showed hundreds of homes in the school district were still without power. The utility says that may take as long as Saturday to get all customers back online. As of 2p Sunday, there were over 27,000 customers in Rockland County without power.
O&R issued the following alert about Trick Or Treating near downed limbs and power lines:
As service restoration efforts continue throughout O&R's service territory, the Company is asking the public to beware of downed lines.

This Halloween, parents and guardians should keep a close eye on children trick-or-treating to ensure they are safe from harm. Everyone should always assume downed lines are energized and extremely dangerous and maintain a minimum 50-foot distance.

At this time (6a 10/31) about 31,900 homes in Rockland County remain without power. Company crews are working to restore electric service to 90% of affected customers by midnight Wednesday night. All remaining customers should have power restored by midnight Friday night.