Rockland County, Oct 31 — I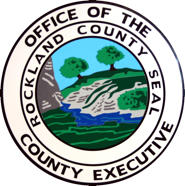 t's unseasonably cold, wet and dangerous out tonight with fallen branches which might be disguising live power lines. And County Executive Scott Vanderhoef says Trick or Treaters should wrap up their business by sundown.
"I urge residents who plan to go trick-or-treating not to be out after dark due to the danger of downed wires, as well as areas without power,'€ said Vanderhoef.  '€œThe safety of our residents is our utmost priority.'€
The Office of the County Executive announced that "warming centers" will be open across the county in response to the estimated 30,000+ homes that are still without power following Saturday's early season snow storm.
Congers Community Ctr 6 Gilchrest Rd, Congers 8 AM-10 PM 268-9700
Pascack Community Ctr 87 New Clarkstown Rd, Nanuet 8 AM-10PM 371-6650. The Town of Clarkstown says this is a Pet Friendly Facility.
Suffern Village Hall — (24 hours) 357-2600
Rockland Community College Field House '€" opens at 6 PM as of today
Orange & Rockland Utilities will also be distributing dry ice today from 7-9p at Provident Bank Stadium in Pomona.
On Monday afternoon at 4p, Clarkstown reported that the following roads are closed as a result of the storm:
Christian Herald Road, V.C. between Mitchell to Storms – long term closure (2-3 days) – wires and trees.
Phillips Hill Road, New City between New Hempstead & Little Tor Road long term closure – wires and trees.
East Avenue, West Nyack – Trees and Wires
Gable Road and Crambrook Road – Trees and Wires
Acorn Terrace, New City – Trees and Wires
East Street, West Nyack – Wires Only
Carol Place, New City – Wires Only
Durant – Wires Only
Harness Road/Glenside Drive, New City – Wires Only
Joseph Lane, Bardonia – Wires Only
Blue Bird Drive, Congers – House Service
Highview Avenue, Nanuet – Wires Only
No. Lexow, Nanuet – Wires Only
Plains Drive, New City – Wires Only
Mein Drive, New City – Wires Only
Sunrise Avenue, New City – Wires Only
Overlook Blvd., Nanuet – Wires Only
3rd Street, New City – Wires Only
Alice Drive, Nanuet – Wires Only
Kenwood Lane, New City – Wires Only