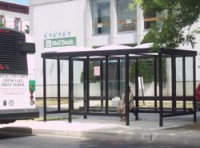 The TORs and TZXs will be running on Monday. But TRIPS travelers will have to make other plans on Columbus Day Monday Oct 10.
Transport of Rockland (TOR) and TAPPAN ZEExpress (TZx) buses will operate normal service.
All other bus and train systems in Rockland County will also operate normal service, except:

Rockland County's TRIPS paratransit bus service will be closed. Only ADA service will be provided.
Spring Valley Jitney buses will not operate.
Coach USA's Rockland Coaches (Red & Tan Lines) will operate all routes, but with fewer trips than normal on express routes #45, #47 and #49 during morning and evening rush hours.
For more information, visit Rocklandbus.com.