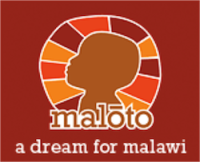 Nyack, Oct 9 — When former Nyack High School student Mandy Berman graduated from college, she knew she wanted to do something different with her life — she wanted to go to Africa. "I knew I wasn't ready to do the 9-5 thing," she said. "I love to travel. There was something about Africa that was calling to me.  I wanted to see it first hand."
Meanwhile, in another part of this village, there was an effort under way to help students in another village far away. One of Berman's former Nyack High School teachers introduced her to Anna Keys, the founder of Maloto, a group that was raising funds to build a new school in the Southeast African nation of Malawi. After seeing an inspiring video about the Mzuzu Academy school, Berman decided to join Keys' fundraising effort. Keys was impressed with Berman's hard work on dedication enough to invite her to come to Africa and help teach English at the Mzuzu Academy in February 2010.
Maloto presents the documentary "A Small Act" in its annual scholarship fundraiser for the Mzuzu Academy at the Nyack Center on Friday Oct 14 at 7p. This 2010 Sundance Film Festival selection tells the story of a young Kenyan's journey from an impoverished village boy to an international human rights lawyer showing the incredible power of giving — no matter how small the gift. Tickets are $10 for adults and $5 for students.
"Education is everything for these children," says Berman, who was responsible for tutoring English to a group of students who had been identified as Mzuzu Academy scholarship hopefuls. "This was the first time they were being taught English by a native speaker. And since the Mzuzu Academy is the first International accredited school in Northern Malawi, getting into the Academy is key for them." Berman says there was enough money last year for eight children to receive a full scholarship to the Mzuzu Academy.
Berman says her time in Malawi was a lesson in simplicity. "It showed me how little you need to be happy. I saw people who were so poor — but they were dancing, laughing and singing, much of the time. The people are so warm, and a lot happier than the people I know here who have much more stuff," she said.
According to Berman and Keys, the Mzuzu Academy is now officially a "sister school" to the Nyack Schools and all the proceeds of the screening on Oct. 14 will go to support Maloto's student sponsorship program.
There's another parallel to the movie, too.  Chris Mburu, the impoverished villager who would one day attend Harvard Law School, received a $15 scholarship from a Swedish woman named Hilde Back. Her humble but steady sponsorship put Chris through school paving the way to his future  job as a United Nations attorney. If anyone is interested in sponsoring a Malawi student at the Mzuzu Academy, please email Elizabeth Chapman.