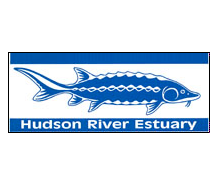 Nyack Oct 18 — Some lucky Nyack High School students get to skip class on Tuesday morning and go wade down by the river in Memorial Park.
Joining three thousands other students across the state, Nyack students will collect scientific information about the ecosystem as part of the 9th annual '€œDay in the Life of the Hudson River'€ sponsored by the New York State Department of Environmental Conservation (DEC).
Students will use hands-on field techniques to describe their sites, catch fish in nets, collect water and invertebrate samples, and examine water chemistry parameters. Beyond just a field trip, a '€œDay in the Life'€ allows students to collect firsthand information about their communities' natural resources, and explore how their piece of the river fits into the larger ecosystem.
'€œStudying the Hudson is like reading a report card for the whole watershed,'€ notes Estuary Program Coordinator Fran Dunwell. '€œStudents are learning about conditions in communities throughout the valley.'€ Columbia's Lamont-Doherty Earth Observatory, Cornell's NYS Water Resource Institute and the Hudson River Estuary Program recruited and trained river educators to work with students at each site.
Data from all reporting sites will be posted on-line within about a week of the event, along with classroom lessons that directly reference student-collected data, so that teachers can bring the event back to school. For more information, visit the DEC.